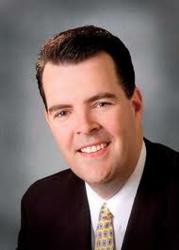 Commercial carriers should be taking fatigued drivers off the road to rest, not pushing them to drive longer hours until they're dangerously fatigued.
Scranton, PA (Vocus/PRWEB) March 29, 2011
A recent New York bus accident that killed 15 people has brought attention to the problem of fatigued driving – a chronic issue with truck drivers – Pennsylvania personal injury attorney J. Christopher Munley said this week.
"Long-distance bus drivers and truck drivers both face problems of long hours behind the wheel, irregular sleep schedules and driving fatigue," said Munley, the managing partner of Munley, Munley & Cartwright, P.C., a law firm that represents victims of tractor-trailer and semi-truck accidents throughout Pennsylvania, New York and the Northeast.
"Truck driver fatigue has been identified as a contributing factor to many crashes involving 18 wheelers and buses."
According to the New York Daily News, several passengers have claimed that the bus driver involved in the March 12 crash on the New York Thruway was nodding off and repeatedly swerved onto the shoulder prior to the deadly crash. The driver, who has not been charged in the crash, has denied claims he fell asleep, saying he swerved to avoid a crash with a tractor trailer and lost control of the bus, according to New York's WABC-TV.
New York Gov. Andrew M. Cuomo has ordered an inquiry into how the driver, who had driving violations and a criminal record, was allowed to become a commercial bus driver, the Wall Street Journal reported.
"Investigators haven't determined the cause of this fatal bus accident yet," Munley said. "But generally speaking, fatigued drivers are a common factor in many of the tractor trailer accident cases our law firm handles. Fatigued drivers are a serious concern on our nation's highways."
Federal rules limit the hours that over-the-road truck drivers and bus drivers can drive in a day and in a week. But commercial drivers are paid to deliver products or people to a destination by a given deadline. Drivers may feel pressure to drive until dangerously fatigued to make deadlines and then falsify their hours in a logbook, Munley said.
Recognizing the serious road hazard posed by drowsy truck drivers and dangerously fatigued truckers, the Federal Motor Carrier Safety Administration in December 2010 proposed a number of changes to the hours-of-service rules that govern how many hours that 18-wheeler drivers can operate a big rig each day and each week.
The changes would reduce drivers' maximum daily driving time from 11 hours to 10 hours and provide more flexibility for rest stops to keep drivers fresh and reduce accidents caused by driver fatigue.
Driver fatigue is a factor in approximately 13 percent of large truck crashes, a 2007 study by the U.S. Department of Transportation estimated.
"Commercial carriers should be taking fatigued drivers off the road to rest, not pushing them to drive longer hours until they're dangerously fatigued," Munley said. "Fortunately, our legal system allows those injured by drowsy truck drivers to file lawsuits and obtain compensation from commercial drivers and their employers for the harm they have done."
Munley said it's important for victims of tractor-trailer accidents, semi accidents and 18-wheeler accidents to work with an experienced Pennsylvania or New York truck accident attorney because an experienced truck accident law firm understands what evidence to preserve such as logbooks and toll receipts to determine whether fatigue played a role in the crash.
About Munley, Munley & Cartwright, P.C.
Munley, Munley & Cartwright, P.C. is a Pennsylvania truck accident law firm that represents tractor trailer accident victims throughout the Northeast, including New York, New Jersey, Connecticut, Maine, Massachusetts, New Hampshire, Rhode Island and Vermont. The firm has an extensive record of successful verdicts and settlement, and its truck accident attorneys have been nationally recognized for their expertise in state and federal trucking regulations. To learn more about the firm's truck accident litigation team, call 1-800-318-LAW1 or use its online form.
###