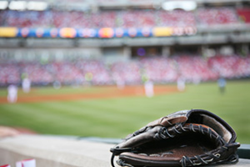 New York, New Jersey, Pennsylvania (PRWEB) October 14, 2015
The Rothenberg Law Firm LLP is proud to team up with WOR 710/Mets Radio Network this post-season as the sponsor of "The Injury Report" on all broadcasts of Mets games. This report airs during every game. Listeners can catch up-to-date, comprehensive information on injured players. Tune in to all games – both home and away – on the flagship radio station of the New York Mets.
Injured New Yorkers:
The Rothenberg Law Firm LLP has been helping injured New Yorkers' for decades. Our team of legal professionals has recovered hundreds of millions of dollars on behalf of thousands of clients. The firm has offices across the tri-state area in New York, NY, Philadelphia, PA, Cherry Hill, NJ, Hackensack, NJ, and Lakewood, NJ. An experienced attorney at The Rothenberg Law Firm LLP can be reached at 800-624-8888 or by filling out a free online case evaluation form. The initial consultation with the Rothenberg Law Firm LLP is always free, and the firm only collects a fee if it is able to recover damages for you. To learn more about the firm, visit InjuryLawyer.com.