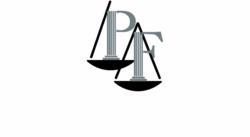 With frequent storms blowing that come sometimes without much warning, drivers need to be prepared.
New York, New York (PRWEB) February 05, 2013
A lake-effect snow storm caused an auto accident that closed both the northbound and southbound lanes of Interstate 81 near Syracuse, New York. The accident involved at least six tractor-trailers and four cars, said The Wall Street Journal. "Winter is the most difficult driving season," said New York auto accident lawyer David Perecman.
"A lake effect snow storm can quickly produce large amounts of snow. With frequent storms blowing that come sometimes without much warning, drivers need to be prepared," said Perecman.
The National Weather Service reports that 70 percent of the fatalities related to ice and snow result from vehicle accidents.
Some winter driving tips:
1. Clear the snow off the car as completely as possible before leaving. It can create surprising blind spots.
2. Leave a lot of distance between vehicles when out on the road. More room is needed to stop or maneuver in an emergency when the roads are slippery. Drive defensively.
3. Watch for ice. Ice can forms on a bridges when the rest of the rest of the road appears clear.
4. Look and steer. Remember to "steer into the skid" and then gradually straighten it as the car recovers. Keep looking in the desired direction of travel.
5. Avoid driving while fatigued.
6. Always wear your seatbelt.
According to the WSJ, lake-effect snow and high winds were affecting the area for a few days, dumping up to 20 feet of snow.
"Drive safely, take it slow and be aware of the dangers of winter driving," said Perecman.
The auto accident attorneys at The Perecman Firm in New York have helped many people obtain the compensation they deserve following auto accidents in New York. Contact The Perecman Firm at 212-977-7033.
About David Perecman and The Perecman Firm, PLLC:
For the past 30 years, the New York personal injury, medical malpractice, construction accident, and auto accident lawyers at The Perecman Firm, PLLC have handled all types of cases of vehicular accidents in New York. David Perecman, founder of the Firm, has been recognized for his achievements as an Honoree in the National Law Journal's Hall of Fame, in New York Magazine's "The Best Lawyers in America" and The New York Times Magazine "New York Super Lawyers, Metro Edition" for the years 2007-2010. The prestigious U.S. News & World Report ranks The Perecman Firm among the top 20 personal injury firms in New York City for 2011-2012 and 2012-2013.
The Firm has recovered millions of dollars for its clients. Among the more recent victories, Mr. Perecman won a $15 million verdict** for a construction accident (Index 112370/03) Supreme Court, New York County, a $5.35 million dollar verdict*** for an automobile accident (Index 2749/04) Supreme Court, Kings County, and a $40 million dollar structured settlement for medical malpractice (Index 2146/03)****Supreme Court, Kings County.
The Perecman Firm serves Manhattan, Bronx, Brooklyn, Queens, Staten Island, Long Island, Westchester, Upstate NY, Morris County, and Rockland County.
**later settled while on appeal for $7.940 million
*** later settled for $3.5 million
**** total potential payout
"Lawyer Advertising"+
"Prior results do not guarantee a similar outcome."