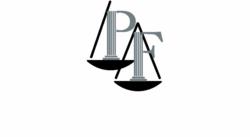 Unfortunately, vehicle accidents caused by road debris are not that uncommon and they can be deadly
New York, New York (PRWEB) April 23, 2013
Cars were hit with construction debris that fell from an overpass onto cars on Route 33. The debris hit a van and led to a multi-vehicle accident involving four other vehicles, reported WIVB (4.16.13). Debris that falls from a construction site or off of a truck and onto the road can cause an auto accident, said New York auto accident lawyer David Perecman.
"Debris can cause a driver to lose control of a vehicle, or cause significant damage to a vehicle," said Perecman.
Accidents may occur when a driver needs to brake suddenly, change lanes or swerve in order to avoid the debris. Debris can also cause tire blowouts or windshield damage.
The auto accident in Buffalo, New York was caused by bridge work, said WIVB. According to a DOT Regional Construction Engineer, a metal conduit housing what may have been either telephone or cable wires was bumped and fell from the bridge.
No injuries were reported. Officials have not determined precisely what caused the construction accident, said WIVB.
A study conducted by the AAA Foundation for Traffic Safety found that road debris is estimated to cause over 25,000 North American crashes per year resulting in approximately 80-90 fatalities.
"Unfortunately, vehicle accidents caused by road debris are not that uncommon and they can be deadly," said Perecman.
If an auto accident in New York is caused by falling debris or debris on the road, it is important to contact an experienced New York auto accident lawyer to determine who is responsible for the damages. It may be possible to recover compensation for injuries, medical bills, lost wages, pain and suffering, and other damages related to the accident.
For more than 30 years, the auto accident attorneys at The Perecman Firm in New York have aggressively helped individuals obtain compensation following auto accidents in New York. Contact The Perecman Firm at 212-977-7033.
About David Perecman and The Perecman Firm, PLLC:
For the past 30 years, the New York construction accident, medical malpractice, auto accident, personal injury, and civil rights violation lawyers at The Perecman Firm, PLLC have handled all types of New York auto accident cases. David Perecman, founder of the Firm, has been recognized for his achievements as an Honoree in the National Law Journal's Hall of Fame, in New York Magazine's "The Best Lawyers in America" and The New York Times Magazine "New York Super Lawyers, Metro Edition" for the years 2007-2010. The prestigious U.S. News & World Report ranks The Perecman Firm among the top 20 personal injury firms in New York City for 2011-2012 and 2012-2013.
The Firm has recovered millions of dollars for its clients. Among the more recent victories, Mr. Perecman won a $15 million verdict** for a construction accident (Index 112370/03) Supreme Court, New York County, a $5.35 million dollar verdict*** for an automobile accident (Index 2749/04) Supreme Court, Kings County, and a $40 million dollar structured settlement for medical malpractice (Index 2146/03)****Supreme Court, Kings County.
The Perecman Firm serves Manhattan, Bronx, Brooklyn, Queens, Staten Island, Long Island, Westchester, Upstate NY, Morris County, and Rockland County.
**later settled while on appeal for $7.940 million
*** later settled for $3.5 million
**** total potential payout
"Lawyer Advertising"+
"Prior results do not guarantee a similar outcome."