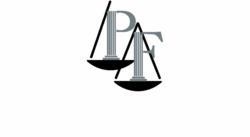 Money cannot reverse the damages caused a serious accident, but it can help victims move forward with their lives.
New York, New York (PRWEB) May 01, 2013
An article in The New York Times (4.26.13) described the long road of rehabilitation and recovery many of the Boston Marathon bombing victims will likely face. Victims of accidents often, and unfortunately, may need to live with injuries that will last a lifetime, said New York auto accident lawyer David Perecman.
Of the more than 260 people injured, many suffered "complex wounds that are causing intense pain" and will require more than one operation, said The New York Times.
Injuries can be traumatic, forever changing the victim's life. In some cases, victims can make a full recovery after months of rehabilitation and recovery. In other cases, patients may face a lifetime of hardship and pain. Those who never fully recover may even need long-term attention and care. Most people who experience a serious accident will need intensive therapy so they can learn how to better live with their injuries.
After a serious accident, auto accident attorneys at The Perecman Firm encourage victims to pursue all possible compensation to maximize awards. Often times, people find the money helpful as they recover from, or live with, their injuries.
People who have been hurt because of another driver's carelessness may file an auto accident lawsuit to seek compensation for their injuries.
"Money cannot reverse the damages caused a serious accident, but it can help victims move forward with their lives by paying for past and future medical bills caused by the accident, lost wages, and other expenses. Money can help individuals and their families make ends meet and compensate them for any permanent disabilities and-or loss of a loved one," said Perecman.
According to the New York State Department of Motor Vehicles 2011 Statewide Statistical Summary, 10,055 motor vehicle crashes in New York State were considered "severe." The injuries included skull fractures, internal injuries, broken or distorted limbs, severe lacerations and unconsciousness.
Thirty-one victims of the Boston Marathon bombings remain hospitalized, including seventeen people who lost their feet or legs. Inpatient rehabilitation for these injuries usually lasts a few weeks, but some patients will likely be there longer, reported The New York Times. Outpatient rehabilitation could last many months after inpatient care has ended.
The auto accident attorneys at The Perecman Firm in New York have helped many people obtain the compensation they deserve following auto accidents in New York. Contact The Perecman Firm at 212-977-7033.
About David Perecman and The Perecman Firm, PLLC:
For the past 30 years, the New York personal injury, medical malpractice, construction accident, and auto accident lawyers at The Perecman Firm, PLLC have handled all types of cases of vehicular accidents in New York. David Perecman, founder of the Firm, has been recognized for his achievements as an Honoree in the National Law Journal's Hall of Fame, in New York Magazine's "The Best Lawyers in America" and The New York Times Magazine "New York Super Lawyers, Metro Edition" for the years 2007-2010. The prestigious U.S. News & World Report ranks The Perecman Firm among the top 20 personal injury firms in New York City for 2011-2012 and 2012-2013.
The Firm has recovered millions of dollars for its clients. Among the more recent victories, Mr. Perecman won a $15 million verdict** for a construction accident (Index 112370/03) Supreme Court, New York County, a $5.35 million dollar verdict*** for an automobile accident (Index 2749/04) Supreme Court, Kings County, and a $40 million dollar structured settlement for medical malpractice (Index 2146/03)****Supreme Court, Kings County.
The Perecman Firm serves Manhattan, Bronx, Brooklyn, Queens, Staten Island, Long Island, Westchester, Upstate NY, Morris County, and Rockland County.
**later settled while on appeal for $7.940 million
*** later settled for $3.5 million
**** total potential payout
"Lawyer Advertising"+
"Prior results do not guarantee a similar outcome."