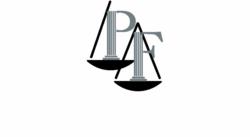 Distracted driving is comparable to drunken driving. People who wouldn't drink and drive, shouldn't text and drive.
New York, NY (PRWEB) June 06, 2013
New York auto accident lawyer David Perecman supports DORCs – Distracted Operators Risk Casualties and wants drivers to think of Evan Lieberman next time they consider texting while driving. Evan Lieberman died at age 19 in an alleged distracted driving accident. His mother and father started DORCs, an organization with a mission to get distracted driving treated with the same severity as drunken driving by police and lawmakers, reported USA Today (5.29.13).
"Distracted driving is comparable to drunken driving. People who wouldn't drink and drive, shouldn't text and drive," said Perecman. "Texting while driving has been a factor in many vehicular accidents."
A 2011 Centers for Disease Control and Prevention (CDC) study published online in May by the journal Pediatrics revealed that close to 50 percent of U.S. high school students aged 16 years or older admitted emailing or texting while driving.
Text messaging while driving increases the crash risk 23 times, according to the National Highway Traffic Safety Administration (NHTSA). Cell phone use was reported in 18% of distraction related deaths in the U.S.
Despite laws restricting cellphone use and texting while driving, police say it's hard to determine when it contributes to a crash. In a civil lawsuit, an auto accident lawyer at The Perecman Firm would help subpoena phone records if phone use were suspected as a contributor to a crash.
The auto accident attorneys at The Perecman Firm in New York have helped many people obtain the compensation they deserve following auto accidents in New York. Contact The Perecman Firm at 212-977-7033.
The cited USA Today article is: "N.Y. family who lost son fights distracted driving."
About David Perecman and The Perecman Firm, PLLC:
For the past 30 years, the New York personal injury, medical malpractice, construction accident, and auto accident lawyers at The Perecman Firm, PLLC have handled all types of cases of vehicular accidents in New York. David Perecman, founder of the Firm, has been recognized for his achievements as an Honoree in the National Law Journal's Hall of Fame, in New York Magazine's "The Best Lawyers in America" and The New York Times Magazine "New York Super Lawyers, Metro Edition" for the years 2007-2010. The prestigious U.S. News & World Report ranks The Perecman Firm among the top 20 personal injury firms in New York City for 2011-2012 and 2012-2013.
The Firm has recovered millions of dollars for its clients. Among the more recent victories, Mr. Perecman won a $15 million verdict** for a construction accident (Index 112370/03) Supreme Court, New York County, a $5.35 million dollar verdict*** for an automobile accident (Index 2749/04) Supreme Court, Kings County, and a $40 million dollar structured settlement for medical malpractice (Index 2146/03)****Supreme Court, Kings County.
The Perecman Firm serves Manhattan, Bronx, Brooklyn, Queens, Staten Island, Long Island, Westchester, Upstate NY, Morris County, and Rockland County.
**later settled while on appeal for $7.940 million
*** later settled for $3.5 million
**** total potential payout
"Lawyer Advertising"+
"Prior results do not guarantee a similar outcome."