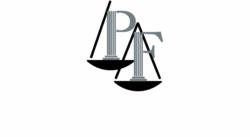 The technology can help change driver behavior and save lives.
New York, NY (PRWEB) June 27, 2013
New York State lawmakers have passed a bill allowing New York City to install cameras in school speed zones, according to The New York Times (6.23.13). The purpose of the cameras is to catch speeding motorists. New York auto accident lawyer David Perecman supports Mayor Michael R. Bloomberg, city officials, and others who said the "cameras would help reduce injuries and deaths that result from speeding."
According to the New York City Department of Transportation's website (NYC DOT), speeding was the greatest single factor in traffic deaths in 2012.
"The technology can help change driver behavior and save lives," said Perecman.
The new bill authorizes $50 fines for drivers who are caught speeding by the cameras. The proposed initiative would start with a five-year pilot program and 20 speed-camera systems, said The New York Times.
The speed cameras would complement the ones currently operated by New York City. These include cameras to catch motorists who run red lights and drive in bus lanes, according to The New York Times.
Speeding was responsible for approximately 30 percent of all the city's traffic deaths last year, said the NYC DOT.
"It's a fact that speeding kills," said Perecman.
If you or a loved one are injured or killed as a result of a car accident, it is important to contact an experienced auto accident attorney as soon after the accident as possible. The auto accident attorneys at The Perecman Firm in New York have helped many people obtain the compensation they deserve following auto accidents in New York. Contact The Perecman Firm at 212-977-7033.
The New York Times article cited is "New York City Gets Legislature's Nod to Install Speed Cameras."
About David Perecman and The Perecman Firm, PLLC:
For the past 30 years, the New York personal injury, medical malpractice, construction accident, and auto accident lawyers at The Perecman Firm, PLLC have handled all types of cases of vehicular accidents in New York. David Perecman, founder of the Firm, has been recognized for his achievements as an Honoree in the National Law Journal's Hall of Fame, in New York Magazine's "The Best Lawyers in America" and The New York Times Magazine "New York Super Lawyers, Metro Edition" for the years 2007-2010. The prestigious U.S. News & World Report ranks The Perecman Firm among the top 20 personal injury firms in New York City for 2011-2012 and 2012-2013.
The Firm has recovered millions of dollars for its clients. Among the more recent victories, Mr. Perecman won a $15 million verdict** for a construction accident (Index 112370/03) Supreme Court, New York County, a $5.35 million dollar verdict*** for an automobile accident (Index 2749/04) Supreme Court, Kings County, and a $40 million dollar structured settlement for medical malpractice (Index 2146/03)****Supreme Court, Kings County.
The Perecman Firm serves Manhattan, Bronx, Brooklyn, Queens, Staten Island, Long Island, Westchester, Upstate NY, Morris County, and Rockland County.
**later settled while on appeal for $7.940 million
*** later settled for $3.5 million
**** total potential payout
"Lawyer Advertising"+
"Prior results do not guarantee a similar outcome."