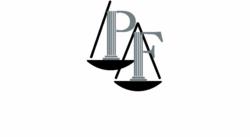 New York State's increased efforts to prevent bus accidents are welcome in New York.
New York, NY (PRWEB) April 18, 2012
New York auto accident lawyers at The Perecman Firm commend New York Governor Andrew Cuomo and the Legislature for earmarking $1 million in the state budget to change the way buses are inspected in New York.
Last year saw an alarming number of fatal bus accidents in New York, including a bus accident in March that killed 15 people on Interstate 95, one in July that killed two people in upstate New York, and an October bus accident on the New York State Thurway that killed eight.
"Bus companies are required to do everything they can to ensure the safety of their passengers. However, not all bus companies can be trusted to put safety first. New York State's increased efforts to prevent bus accidents are welcome in New York," auto accident lawyer David Perecman, founder of The Perecman Firm, one of New York's auto accident law firms, said.
The new initiative will change the New York State DOT bus inspection program. Currently, every bus is required to be inspected at least every six months. Under the new program, a performance based system will mandate that the companies with the worst safety records will be inspected more often. All companies will still get at least two inspections a year, even those with top safety records, explained NBC New York (4/9/2012).
"The more seriously the government enforces safety standards, the safer passengers will be," said New York auto accident lawyer Perecman, a New York bus accident lawyer for over 30 years.
According to the NYSDOT, bus inspectors perform more than 154,000 bus safety inspections and re-inspections every year.
If you have been injured or lost a loved one in a New York auto accident or bus accident, please contact the bus accident lawyers in New York at The Perecman Firm at http://www.perecman.com.
About David Perecman and The Perecman Firm, PLLC:
For the past 30 years, the New York auto accident, medical malpractice, auto accident, and civil rights violation lawyers at The Perecman Firm, PLLC have handled all types of New York auto accident cases including bus accidents. David Perecman, founder of the Firm, has been recognized for his achievements as an Honoree in the National Law Journal's Hall of Fame, in New York Magazine's "The Best Lawyers in America" and The New York Times Magazine "New York Super Lawyers, Metro Edition" for the years 2007-2010. The prestigious U.S. News & World Report ranks The Perecman Firm among the top 20 personal injury firms in New York City for 2011-2012.
The Firm has recovered millions of dollars for its clients. Among the more recent victories, Mr. Perecman won a $15 million verdict** for a construction accident (Index 112370/03), a $5.35 million dollar verdict*** for an automobile accident (Index 2749/04), and a $40 million dollar structured settlement for medical malpractice (Index 2146/03)****.
The Perecman Firm serves Manhattan, Bronx, Brooklyn, Queens, Staten Island, Long Island, Westchester, Upstate NY, Morris County, and Rockland County.
**later settled while on appeal for $7.940 million
*** later settled for $3.5 million
**** total potential payout
"Lawyer Advertising"+
"Prior results do not guarantee a similar outcome."