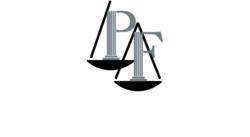 In a number of ways, Google computer controlled cars appear to be safer than human-piloted vehicles.
New York, New York (PRWEB) August 16, 2012
New data indicates that Google's self-driving cars have travelled around 300,000 miles without a single accident while under computer control, said The Atlantic (8/10/2012). This report is of great interest to New York auto accident lawyers at The Perecman Firm.
"In a number of ways, Google computer controlled cars appear to be safer than human-piloted vehicles," said New York auto accident lawyer David Perecman, founder of The Perecman Firm, one of New York's auto accident law firms.
When the self-driving car project was announced by Google in 2010, the company said that one of their goals was to help prevent traffic accidents.
According to the most current data from the New York State Department of Motor Vehicles, in 2010 there were 315,377 motor vehicle accidents. Of this number, 1119 motor vehicle accidents were fatal. Drivers injured in non-fatal motor vehicle accidents totaled 112,104.
"While I don't believe technology will reduce the number of auto accidents to zero, it looks promising that it will cut the number of accidents caused by human factors. These factors include driver distraction, eating while driving, driving while fatigued and road rage," said Perecman, an auto accident lawyer in New York for over 30 years.
Auto accident lawyers at New York's The Perecman Firm understand the Google cars have driven approximately 300,000 miles. This is not a large sample.
For comparison, American cars logged around 2.954 trillion miles in the United States in 2009. The Atlantic also reported that Google's cars have avoided driving in inhospitable conditions, like snow-covered roadways. Engineers are also working on improving the cars ability to navigate temporary construction signals and handle other "tricky driving situations" that may come up.
The auto accident attorneys at The Perecman Firm in New York have helped many people obtain compensation following auto accidents in New York. Contact The Perecman Firm at 212-977-7033.
About David Perecman and The Perecman Firm, PLLC:
For the past 30 years, the New York auto accident, medical malpractice, construction accident, personal injury, and civil rights violation lawyers at The Perecman Firm, PLLC have handled all types of New York auto accident cases. David Perecman, founder of the Firm, has been recognized for his achievements as an Honoree in the National Law Journal's Hall of Fame, in New York Magazine's "The Best Lawyers in America" and The New York Times Magazine "New York Super Lawyers, Metro Edition" for the years 2007-2010. The prestigious U.S. News & World Report ranks The Perecman Firm among the top 20 personal injury firms in New York City for 2011-2012.
The Firm has recovered millions of dollars for its clients. Among the more recent victories, Mr. Perecman won a $15 million verdict** for a construction accident (Index 112370/03) Supreme Court, New York County, a $5.35 million dollar verdict*** for an automobile accident (Index 2749/04) Supreme Court, Kings County, and a $40 million dollar structured settlement for medical malpractice (Index 2146/03)****Supreme Court, Kings County.
The Perecman Firm serves Manhattan, Bronx, Brooklyn, Queens, Staten Island, Long Island, Westchester, Upstate NY, Morris County, and Rockland County.
**later settled while on appeal for $7.940 million
*** later settled for $3.5 million
**** total potential payout
"Lawyer Advertising"+
"Prior results do not guarantee a similar outcome."