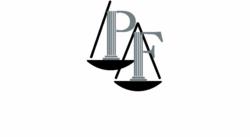 There is no question that distracted driving is unsafe and a danger to all New Yorkers
New York, NY (PRWEB) October 28, 2011
According to a new Motor Vehicle Accident Report released by the New York Police Department, there was an average of 541 motor vehicle accidents each day in August 2011. The leading cause of injury and fatal New York auto accidents during this time was "Driver Inattention/Distraction."
"There is no question that distracted driving is unsafe and a danger to all New Yorkers," said David Perecman, owner of The Perecman Firm, one of New York's auto accident law firms.
New York auto accident lawyers understand that distracted driving includes drivers talking on their phones, texting, adjusting a GPS device or using another handheld electronic device.
Driver inattention caused 11% of the 16,784 total New York City car accidents in August. The next biggest causes of New York car accidents were "Following Too Closely" followed by "Failure to Yield Right-of-Way," according to report data.
"The data allows us to see the scale of the problems and make more informed decisions concerning penalties for drivers who endanger the lives of others," New York auto accident lawyer Perecman said.
Over the summer, Governor Cuomo signed a law toughening penalties for drivers distracting themselves with handheld electronics while driving. However, an apparent loophole allows drivers to use a handheld electronic device that is affixed to a vehicle surface.
According to the New York Daily News, six drivers, three passengers, three pedestrians and three bicyclists were killed in August vehicular accidents in New York. It is unclear how many of those fatal auto accidents were caused by distracted drivers.
About David Perecman and The Perecman Firm, PLLC:
For the past 30 years, the New York auto accident, medical malpractice, personal injury, and construction accident lawyers at The Perecman Firm, PLLC have handled all types of transportation accidents in New York including bus accidents, motorcycle accidents and auto accidents. David Perecman, founder of the Firm, is a Board Director and the past Secretary and Treasurer of the New York State Trial Lawyers Association (NYSTLA) and a chair of its Labor Law Committee. Mr. Perecman's achievements have brought him recognition as an Honoree in the National Law Journal's Hall of Fame, in New York Magazine's "The Best Lawyers in America" and The New York Times Magazine "New York Super Lawyers, Metro Edition" for the years 2007-2010.
The Firm has recovered millions of dollars for its clients. Among the more recent victories, Mr. Perecman won a $15 million verdict** for a construction accident, a $5.35 million dollar verdict*** for an automobile accident, and a $40 million dollar structured settlement for medical malpractice****.
**later settled while on appeal for $7.940 million
*** later settled for $3.5 million
**** total potential payout
"Lawyer Advertising"
"Prior results do not guarantee a similar outcome."
###