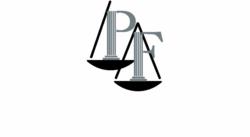 Dump truck accidents often cause severe injuries or fatalities due to the weight of the truck and its size.
New York, New York (PRWEB) September 28, 2012
Construction vehicles are notorious for being unpredictable and dangerous to ordinary motorists. One of the specific dangers of these large vehicles is that they are harder to stop, said New York auto accident lawyer David Perecman. A recent dump truck-auto accident in western New York focused attention on the danger.
Late last week, Gasperino Fulfaro was driving down a steep grade when he lost the dump truck's brakes. It sped out of control into an intersection, reported The Wall Street Journal (9/21/12). A car driven by Linda Prell then hit the truck.
While no one was critically injured or killed in the truck-auto accident in New York, not all victims who experience a collision with a large dump truck will walk away without catastrophic injuries.
"Dump truck accidents often cause severe injuries or fatalities due to the weight of the truck and its size," said Perecman, founder of The Perecman Firm, one of New York's auto accident law firms.
New York auto accident attorneys at The Perecman Firm understand that trucking accidents are often caused by vehicular related factors. The three biggest culprits of large truck accidents are brake failure, tire problems and cargo shift, according to a 2007 report from the U.S. Department of Transportation (DOT). The report found that 29% of all large truck crashes involved brake problems.
When brakes malfunction and result in truck accident injuries, blame may be placed on a variety of parties including the driver, the company that loaded the truck, the brake manufacturer, and those responsible for maintaining the brakes.
The auto accident attorneys at The Perecman Firm in New York have helped many people obtain compensation following auto-truck accidents and auto accidents in New York. Contact The Perecman Firm at 212-977-7033.
About David Perecman and The Perecman Firm, PLLC:
For the past 30 years, the New York auto accident, medical malpractice, construction accident, personal injury, and civil rights violation lawyers at The Perecman Firm, PLLC have handled all types of New York auto accident cases. David Perecman, founder of the Firm, has been recognized for his achievements as an Honoree in the National Law Journal's Hall of Fame, in New York Magazine's "The Best Lawyers in America" and The New York Times Magazine "New York Super Lawyers, Metro Edition" for the years 2007-2010. The prestigious U.S. News & World Report ranks The Perecman Firm among the top 20 personal injury firms in New York City for 2011-2012.
The Firm has recovered millions of dollars for its clients. Among the more recent victories, Mr. Perecman won a $15 million verdict** for a construction accident (Index 112370/03) Supreme Court, New York County, a $5.35 million dollar verdict*** for an automobile accident (Index 2749/04) Supreme Court, Kings County, and a $40 million dollar structured settlement for medical malpractice (Index 2146/03)****Supreme Court, Kings County.
The Perecman Firm serves Manhattan, Bronx, Brooklyn, Queens, Staten Island, Long Island, Westchester, Upstate NY, Morris County, and Rockland County.
**later settled while on appeal for $7.940 million
*** later settled for $3.5 million
**** total potential payout
"Lawyer Advertising"+
"Prior results do not guarantee a similar outcome."