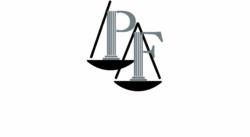 Tragically, any individual's death affects many lives and causes great pain to many people. Any preventable auto accident death is one too many.
New York, New York (PRWEB) October 04, 2012
The newly released Mayor's Management Report alarmed New York auto accident lawyers at The Perecman Firm. The numbers on this twice-yearly report card on New York City services revealed that City traffic fatalities from July 2011 through June 2012 rose 23 percent over the previous year. According to The New York Times (9/27/12), this was the first time the numbers increased since 2007.
"Tragically, any individual's death affects many lives and causes great pain to many people. Any preventable auto accident death is one too many," said David Perecman, founder of The Perecman Firm and an auto accident lawyer in New York for over 30 years.
The report further detailed: 176 cyclists or pedestrians were killed in crashes, an increase from 158 in 2011. The other 115 deaths were motorists or passengers, a significant rise from 78 drivers and passengers killed the year before.
Speeding, driving while intoxicated, and running red lights or stop signs were cited as the most common factors that contributed to the fatal accidents, said the report. Most of the crashes took place on New York's highways
The city had announced a record low in annual traffic fatalities for the 2011 calendar year. Encouragingly, said The New York Times, the 243 traffic fatalities represented a 38 percent reduction from 2001.
"What's good about New York is that the government keeps trying to make this city a safer place for all. I support that effort," said Perecman.
As part of the solution to reduce New York bicycle and pedestrian accidents, the city is expanding its "LOOK" campaign. The Department of Transportation created sidewalk warnings that were first placed along curbsides at more than 100 of New York City's most-dangerous crosswalks. The word "LOOK" reminds pedestrians and oncoming motorists of the risk of intersection accidents. The city also said that "LOOK" decals would be placed inside taxicabs to warn passengers to look for cyclists before opening the taxi door, reported the NYTimes.
The auto accident attorneys at The Perecman Firm in New York have helped many people obtain compensation following auto, bicycle and pedestrian accidents in New York. Contact The Perecman Firm at 212-977-7033.
About David Perecman and The Perecman Firm, PLLC:
For the past 30 years, the New York personal injury, construction accident, medical malpractice, and civil rights violation lawyers at The Perecman Firm, PLLC have handled all types of New York personal injury cases including ladder falls and electrical accidents. David Perecman, founder of the Firm, has been recognized for his achievements as an Honoree in the National Law Journal's Hall of Fame, in New York Magazine's "The Best Lawyers in America" and The New York Times Magazine "New York Super Lawyers, Metro Edition" for the years 2007-2010. The prestigious U.S. News & World Report ranks The Perecman Firm among the top 20 personal injury firms in New York City for 2011-2012.
The Firm has recovered millions of dollars for its clients. Among the more recent victories, Mr. Perecman won a $15 million verdict** for a construction accident (Index 112370/03) Supreme Court, New York County, a $5.35 million dollar verdict*** for an automobile accident (Index 2749/04) Supreme Court, Kings County, and a $40 million dollar structured settlement for medical malpractice (Index 2146/03)****Supreme Court, Kings County.
The Perecman Firm serves Manhattan, Bronx, Brooklyn, Queens, Staten Island, Long Island, Westchester, Upstate NY, Morris County, and Rockland County.
**later settled while on appeal for $7.940 million
*** later settled for $3.5 million
**** total potential payout
"Lawyer Advertising"+
"Prior results do not guarantee a similar outcome."