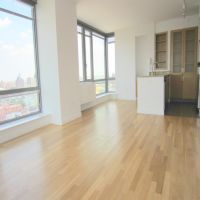 Agents from Miron Properties play a critical part in selling, buying or renting NYC apartments.
NYC, NY (PRWEB) June 20, 2012
Renting NYC apartments during the summer months is rather challenging. Miron Properties launches an update to their website listings to incorporate the new summer listings available.
Some of the listings that can be found through Miron Properties:
2 bedroom for $6,295 in East Village, NYC
1 bedroom for $3,100 in Chelsea, NYC
1 bedroom for $2,900 in East Village, NYC
2 bedroom for $2,970 in Murray Hill, NYC
(to get the full listings, visit the Miron Properties website).
Why rent in NYC during Summer?
Miron Properties recommends to rent during the summer months if one is looking for a larger selection. During the summer, the selection of NYC apartments is the largest.
Why choose Miron Properties agents?
Agents from Miron Properties are typically the front liners of any real estate transactions as they play a critical part in the initial stages of acquiring apartments especially in the decision-making process.
In truth, NYC apartments are reasonably priced whilst enabling to defy the common misconception that apartments in the Big Apple are outright expensive. There are reasons why NYC apartments are tagged as posh or pricey and it is usually because of the convenience. Apartments in NYC may have easy access to shopping malls, corporations or businesses, hospitals, and schools, among others, which are what most people would want. One of the agent at Miron Property said "Like any other locations, New York apartments can offer what you consider is best for you and this becomes the determining factor when the subject of money is tackled on."
About Miron Properties
Miron Properties is a full-service real estate brokerage firm comprised of two individually owned and operated offices located in New York City and Bergen Country, New Jersey.
Miron Properties' New York City division is also a green building specialist. This socially and environmentally sustainable brokerage offers sales and rental properties in New York City. It is the only brokerage that is a member of the Manhattan Chamber of Commerce's Green Committee.
Miron Properties' Bergen County office specializes in corporate relocations, residential and commercial sales and rentals, luxury townhouses and investment properties.
A portion of all proceeds generated by both Miron Properties offices are donated to charity.