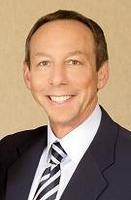 The building that collapsed in Brooklyn last week injuring three workers is just the latest example of this serious New York problem.
New York, NY (PRWEB) April 9, 2010
Buildings being gutted, renovated or simply neglected can become dangerously unstable and pose a serious injury risk to construction workers and New York City residents if the buildings collapse, New York attorney Steven J. Schwartzapfel said.
"The building that collapsed in Brooklyn last week injuring three workers is just the latest example of this serious New York problem," said Schwartzapfel, a founder of the New York personal injury law firm of Schwartzapfel Truhowsky Marcus P.C.
On March 29, part of a wall of the three-story building in Williamsburg, Brooklyn collapsed onto three construction workers, critically injuring one worker who was trapped in rubble and leaving two workers and a pedestrian with other injuries, according to the New York Times.
At the time of the collapse, a construction company was gutting the building, changing it from a three-story building to a four-story building with a penthouse. The cause of the collapse remained under investigation.
Recent examples of other collapses reported by New York newspapers include:

In June 2009, at least four residents of a four-story Clinton Hill residential building in Brooklyn suffered injuries when the building collapsed and seriously damaged the adjacent building. The building owner had been cited earlier for cracks in an exterior wall, according to the New York Times.
In April 2008, part of a vacant five-story building that had been cited for loose bricks and cracks collapsed in lower Manhattan, leaving mounds of rubble, reported the New York Daily News.
In March 2008, a vacant building in north Manhattan at 124th Street partially collapsed, disrupting train service through Harlem.
In July 2005, a vacant one-story building crashed onto a bus stop along Broadway between 99th and 100th streets, briefly trapping at least four people, including a seven-month-old girl, under a pile of debris.
Schwartzapfel said people injured in building collapses may have a claim for damages against the party that allowed the building to become dangerously unstable.
About Schwartzapfel Partners
Schwartzapfel Truhowsky Marcus P.C. is one of the most prominent and well-respected plaintiff personal injury firms in New York. With more than 150 years of combined experience and highly competent co-counsel throughout the country, Schwartzapfel Partners serves all your legal needs.
The firm concentrates in all types of personal injury litigation, including construction accidents, workplace injuries, workers' compensation, motor vehicle accidents (auto, truck, motorcycle, taxi), medical malpractice, nursing home neglect, wrongful death, defective products and drugs, and Social Security disability. To contact Mr. Schwartzapfel, call 1.800.966.4999 or go to http://www.fightingforyou.com for more information.
# # #