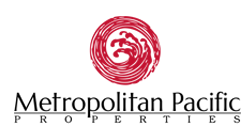 We are striving for 100% of our properties to all burn on a cleaner heat.
Astoria, NY (PRWEB) May 15, 2014
Metropolitan Pacific Properties has been rewarded by NYC Clean Heat (a Property Manager Recognition Program) for their commitment to converting to cleaner heating fuel on 75 percent of their buildings. NYC Clean Heat is a program designed specifically to help improve air quality and save lives by eliminating heavy oil use with the cleanest fuels.
NYC Clean Heat is striving to achieve a 50 percent reduction in fine particulate matter (PM2.5) emissions from buildings burning heavy oil. This will result in saving up to 120 lives annually and prevent respiratory and cardiovascular problems, according to NYC Clean Heat.
Building owners who convert to cleaner heating fuel will not only save lives, but they will also benefit by saving money. The more efficient a heating system is, the less amount of fuel a building consumes.
"High energy costs (especially oil) can take a major chunk out of a property's operating budget," according to Steve Osman, CEO of Metropolitan Pacific Properties, Inc., a well-recognized NYC Property Management Company.
For over 20 years, Metropolitan Pacific Properties has been helping commercial and residential property owners reduce energy costs, reduce inefficiencies and eliminate profit leaks.
"We are elated that we are recognized by the NYC Clean Heat Property Manager Recognition Program for contributing to the improvement of New York City's air quality. We are striving for 100% of our properties to all burn on a cleaner heat," says Osman.
When deciding who to award, the Property Manager Recognition Program ranks the percentage of a property management company's entire portfolio of commercial buildings and large multifamily buildings that are currently burning biodiesel, ULS 2, Natural gas and other types of clean alternatives.
The awardees of the property Manager Recognition Program are displayed on the NYC Clean Heat website at: http://www.nyccleanheat.org/content/property-manager-recognition-program.
About Metropolitan Pacific Properties:
Metropolitan Pacific Properties is an industry leading property management company that manages properties from 50 - 1,000+ units. They manage residential, commercial and institutional properties. They also manage United Nations Missions and Consulates. The property managers have more than three decades of experience in the property management field. They are proud to offer their clients a superior management experience. Read articles from Metropolitan here for helpful information.