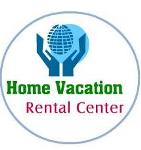 Broadway in New York opens Home Vacation Rental Center
New York, New York (PRWEB) September 14, 2012
Home vacation rental center.com is a lot more than just another site featuring vacation homes. With its integrated platform that helps vacationers plan travel, activities, food, weather and just about everything a vacationer would need to know while they're at their vacation home.
Vacation homeowners now have technology that enable them to take reservations and not have to worry about sending keys and getting deposits as this is handled electronically by Internet locking doors with specific codes that only work for the vacationers visit.
This new technology also integrates insurances and address verification systems to prevent anything that could happen during the vacation. One of the new systems that have been integrated into all 83 sites is the new bidding technology. This enables vacationers to place a bid which the vacation homeowner may or may not accept. Vacation homeowners like this as it lets them know whether their price may be too high during a certain period of the year.
No longer do vacationers have to cram their family into a hotel room in fear that the vacation home that they want is not available or they're not able to make a reservation due to the terms of the vacation homeowner. Now vacationers they have the option to make this reservation just like they would at a Holiday Inn or Marriott.
Vacation homeowners don't have to worry about high commissions and fees as rent my vacation home does not make any commissions only $16 per month. Rent my vacation home has 83 offices and websites one in every state and every major vacation city in the United States.
For more information:
Office location is Home Vacation Rental Center, 1357 Broadway, Suite 203, New York, New York,
347-515-6589, info(at)HomeVacationRentalCenter(dot)com, http://homevacationrentalcenter.com
Subsidiary of Rent My Vacation Home
20915 Quince Court, Callaway MD, 20620
http://www.rentmyvacationhome.com,E Mail: Phone (800)-699-(RMVH) 7684