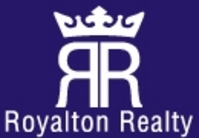 New York, NY (PRWEB) February 4, 2009
Royalton Realty, a boutique real estate firm, announced another exclusive rental opportunity for New York City apartments.
Royalton's property, the Stove Factory Lofts, is a prime NYC rental building located in the heart of the historic South Street Seaport district and offers a variety of layouts from studios to 3-bedrooms and duplexes.
The no-fee apartments come with competitive prices and other incentives. Studio apartments (convertible to 1-bedrooms) start at $2450.
Prices are based on layout, size and outdoor space.
One-bedroom apartments start at $3450 and duplexes - some with outdoor space - start at $3300.
The onsite leasing office is now open 7 days a week as well as at 877-649-4660.
Royalton Group, Inc, founded in 2005, is an exemplary story of a boutique real estate firm thriving in the New York City real estate market that is dominated by large corporations. Its ability to connect on a more personal level with clients and customers enables it to create a lasting relationship that leads to satisfaction and success for all its buyers, sellers and renters in the five boroughs with its primary focus in Manhattan.
Royalton Realty has approximately 45 agents and directly represents over 100 exclusive landlords throughout NYC.
Whether you are looking to rent an apartment for 1 year, lease a commercial space for 10 years, buy an individual investment property or develop a building, you will deal directly with the management throughout every step the process, no matter the size or volume of the transaction.
# # #