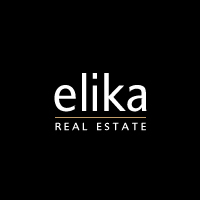 New York, NY (PRWEB) February 22, 2010
Closings are not the end of a deal, but just the beginning, according to New York City's exclusive buyers brokerage, Elika Associates. Recognizing that a real estate transaction extends past the closing table, the company has partnered with alchemyRED, an owner's representative that acts as a liaison in renovation projects for buyers' homes, and Cross It Off Your List, a professional organization, relocation and lifestyle management company.
"We strongly believe in maintaining our relationships with our buyers and by working with alchemyRED and Cross It Off Your List, Elika Associates can extend its wide scope of services to ensure our buyers are comfortable living in their new home. Through this alliance, we can provide continuous exceptional service to our buyers even after the contract is signed," says Gea Elika, founder and principal broker of Elika Associates.
Elika Associates is confident that the brokerage's new partnership with alchemyRED and Cross It Off Your List will prove especially useful for its growing network of international and high net worth clientele. For a limited time upon closing, the company will be offering free use of Cross It Off Your List services and offer a 10% discount to alchemyRED through an exclusive arrangement.
Thanks to this cross-marketing opportunity, investors and international buyers can feel comfortable about leaving their renovation projects and homes in responsible hands while they are out of town, and foreign buyers can adjust seamlessly and stress-free into their new Manhattan apartments.
alchemyRED is a real estate development firm that specializes in representing the homeowner in coordinating everything from budget and scheduling to executing the design and development on renovations of their high-end residential properties. Once the home is ready for move-in, Cross It Off Your List's relocation services takes care of everything from coordinating and managing moves, utility transfers and changing of addresses, to unpacking, reorganizing and taking care of storage and household inventory.
More information on the new partnerships can be found on Elika Associates' website at http://www.elikarealestate.com/home-services.
About Elika Associates
Elika Associates is New York's premier buyers brokerage. Elika exclusively represents the buyer and provides exceptional services tailored to each discerning client's unique real estate needs. Elika provides buyers with expert unbiased assistance with all property inquiries while finding, managing and negotiating the purchase of their next real estate investment. Elika Associates is a proud member of REBNY, FIABCI, NAEBA and REALTOR(TM).
# # #