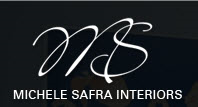 Michele Safra brings a wealth of experience and design savvy to the crowded New York City interior design marketplace.
New York, NY (PRWEB) February 27, 2013
The JM Internet Group, a top SEO company, is proud to announce its latest project with Michele Safra Interior Design, a top NYC interior design firm. The JM Internet Group is working closely with Michele Safra and her staff to increase the firm's visibility as a leading New York, NY, interior design consultant.
"Michele Safra brings a wealth of experience and design savvy to the crowded New York City interior design marketplace," explained Jason McDonald, director the JM Internet Group. "Her website relaunch is not only visually stunning but shows SEO and social media marketing best practices for an interior designer."
For more information, please go to:
JM Internet Group (http://www.jm-seo.org)
Michele Safra Interior Design (http://www.michelesafra.net/)
More on Michele Safra Interior Design
A native of Milan, Michele Safra was virtually swaddled in Fortuny and Dupioni silks at birth, thanks to her mother, an interior designer. Branded as the brainy one in the family, young Michele was pushed to become a financial advisor. But, even as she studied voraciously and excelled in the world of numbers, Michele was busy absorbing the world of beauty, learning how to fashion homes in Paris, Brussels, Geneva and Monte Carlo at her mother's side. Even though her financial career was on the fast track, Michele heard the irresistible call of her artistic muse. Throwing caution to the wind, she dared to follow in her mother's footsteps to pursue a career as a top interior designer. She turned her sights to design, earning her degree from the New York School of Interior Design and soon founding her company, Michele Safra Interiors. Michele Safra Interiors is one of New York City's hottest boutique interior design firms, with Michele leading the company as she builds out her career as a top interior designer for the New York City area.
Michele's artistic roots, global upbringing, and financial expertise give her a distinctive blend of creative, cultural and business sense that's not often found in the design world. An allied member of ASID, Michele has developed an international clientele for both residential and commercial projects. When she isn't scouring European flea markets and exclusive showrooms, she can be found doting on her family in New York City. With a multicultural background and a flair for the eclectic, contemporary, and timeless, Michele Safra is dedicated to helping clients create beautiful spaces that resonate with their own unique spirit.
When Michele is not in New York City working on Interior Design projects, she splits her time in Miami, Florida. Miami, Florida – with its eclectic skyline and the convergence of North America, Latin American, and European design styles – offers Michele a home away from home, and the opportunity to work on many exciting Miami, FL, interior design projects. Is it Michele's striving to be a top NYC interior designer? Or, pehaps, the top Miami boutique Interior Design company? Or just a passionate interior designer with attention to detail – whether it's a European style design, an American design, or a combination of geographic styles and influences? Awards and accolades don't really matter to Michele. What matters to Michele – whether in NYC or Miami – is to work with her clients to create functional beauty across interior design projects.
About the JM Internet Group
The JM Internet Group provides SEO, Social Media Marketing, and Google AdWords training and courses for busy marketers and businesspeople. Online search engine optimization training helps explain keywords, page tags, link building strategies and other techniques needed to climb to the top of search engine rankings for Google, Yahoo, and Bing. The teaching methodology is hands on, with live examples and discussions, taught from the convenience of each student's computer.
Contact:
JM Internet Group, Media Relations
Web. http://www.jm-seo.org/
Email. jm.internetgroup(at)gmail(dot)com
Tel. +1-510-713-2150