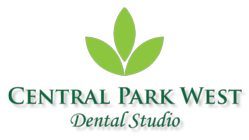 Central Park West Dental offers highly skilled emergency, cosmetic, general and dental implants services at an Upper West Side location.
New York, NY (PRWEB) October 14, 2012
The top NYC dentist, Central Park West Dental Studio, is now offering three new patient specials to make starting treatment affordable.
The first offer is for a free consult, exam and digital x-rays of the mouth. This service is worth over $150. If a patient would like to add a professional teeth cleaning, the second special includes that for only $59. Central Park West Dental provides comprehensive dental services including dental implants, cosmetic, emergency and family treatments. Those interested should call (212) 257-0480 for more information and scheduling.
Central Park West Dental Studio has a highly skilled NYC dental implants specialist providing artistic talent and skill to transform a person's smile. Contemporary dental implants use a small metal post which is placed in the jawbone, integrates with the bone over time, and supports the false tooth durably.
The third special is for $500 off Invisalign treatment. Dr. Fernandes is a certified NYC Invisalign dentist, which are clear braces that progressively straighten teeth. Invisalign uses no metal bracets or rubber bands, and are essentially invisible.
Dr. Fernandes is also a talented NYC cosmetic dentist, and has over 10 years practicing since training at Columbia Dental School. She has broad training and expertise in Porcelain veneers and crowns,dental bridges and bonding, inlays/onlays, emergency dentist treatment, dentures and oral surgery.
Central Park West Dental Studio provides modern options with the Waterlase MD laser treatment, which allows the NYC dentist to perform treatments faster and with minimal pain. Usually, NYC dentists need to use drills for procedures. Most of the time, Dr. Fernandes is able to use the Waterlase laser which causes less pain and is virtually silent.
For more information on these three specials and to schedule appointments, Central Park West Dental can be reached at (212) 257-0480.