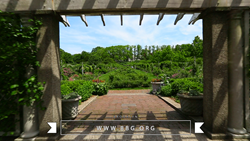 New York, New York (PRWEB) August 27, 2014
Tucked away in the corners of New York City's five boroughs are hidden attractions of stunning natural beauty. Now a first-of-its-kind travelogue video explores all five New York City botanical gardens in breathtaking detail and scope. The video's cinematic style invites the viewer into a first-person immersive experience as they effortlessly glide through beautiful wooded trails, exquisitely manicured landscaping, and sprawling floral collections.
New York City's five botanical gardens:

Central Park Conservatory Garden (Manhattan)
New York Botanical Garden (Bronx)
Brooklyn Botanic Garden (Brooklyn)
Queens Botanical Garden (Queens)
Snug Harbor Botanical Garden (Staten Island)
The video was created by New York commercial director, Joel Dunn. Dunn executive produced the 2014 Academy Award© shortlisted short film, Kush. Dunn's viral videos have amassed close to 50 million views on YouTube. Says Dunn, "I wanted to create a video that celebrates the gardens and showcases an opportunity for people to explore something out of the ordinary." Dunn continues, "The video offers a window into an enchanted world that is not widely publicized."
Highlights from the video:

Peggy Rockefeller Rose Garden in full bloom at the New York Botanical Garden
The Wedding Garden of the Queens Botanical Garden
Cranford Rose Garden in full bloom at the Brooklyn Botanic Garden
The pleached alee tunnel of the Snug Harbor Botanical Garden
"The video will leave viewers with a thirst for a weekend adventure," said Dunn. Website links for each garden are displayed throughout the video, directing viewers to information on how to plan their visit.