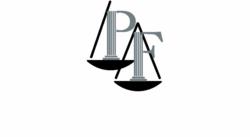 The change acknowledges diversity and inclusion.
New York, NY (PRWEB) January 02, 2013
December saw a significant advancement in transgender civil rights, said New York civil rights violation lawyer David Perecman. The American Psychiatric Association approved changes in its official guide to classifying mental illnesses. Among the revisions to the Diagnostic and Statistical Manual of Mental Disorders (DSM) was the elimination of the term "gender identity disorder," reported CNN.
"This change is a huge step forward for transgender people. Their identities and feelings are no longer thought of as a mental illness. Worth noting, homosexuality was considered a mental disorder until 1973," said Perecman.
The old DSM label meant that a person who believed he or she was destined to be the opposite sex was considered mentally ill, said CNN. The new DSM diagnoses these individuals with "gender dysphoria." This term focuses on the emotional distress of the individuals rather than the state of being.
The DSM-5 is due to be published in May 2013, according to the American Psychiatric Association.
"The change acknowledges diversity and inclusion. People are complicated and the new classification helps clarify that there is nothing mentally ill about having a transgender identity," said Perecman. "It's now considered a normal human variant which is more in line with how a larger majority of individuals perceive their differences."
New York civil rights violation lawyers at The Perecman Firm know there is still work to be done for the transgender community.
"We need to work on the issue of transgender employment discrimination. Transgender people face more discrimination then many other people in a number of areas, one of which is employment, despite the law against it," said Perecman. "I think the reclassification of transgender is going to help this."
The U.S. Equal Employment Opportunity Commission (EEOC) had ruled previously that "discrimination against an individual because that person is transgender is discrimination because of sex." Therefore, discrimination against a transgender person is a violation of Title VII of the Civil Rights Act of 1964, which prohibits discrimination based on sex.
Individuals who believe they have been victims of a New York civil rights violation including hate crimes or gender discrimination can contact The Perecman Firm at 212-977-7033.
About David Perecman and The Perecman Firm, PLLC:
For the past 30 years, the New York personal injury, medical malpractice, construction accident, and auto accident lawyers at The Perecman Firm, PLLC have handled all types of civil rights violation cases in New York including workplace discrimination. David Perecman, founder of the Firm, has been recognized for his achievements as an Honoree in the National Law Journal's Hall of Fame, in New York Magazine's "The Best Lawyers in America" and The New York Times Magazine "New York Super Lawyers, Metro Edition" for the years 2007-2010. The prestigious U.S. News & World Report ranks The Perecman Firm among the top 20 personal injury firms in New York City for 2011-2012 and 2012-2013.
The Firm has recovered millions of dollars for its clients. Among the more recent victories, Mr. Perecman won a $15 million verdict** for a construction accident (Index 112370/03) Supreme Court, New York County, a $5.35 million dollar verdict*** for an automobile accident (Index 2749/04) Supreme Court, Kings County, and a $40 million dollar structured settlement for medical malpractice (Index 2146/03)****Supreme Court, Kings County.
The Perecman Firm serves Manhattan, Bronx, Brooklyn, Queens, Staten Island, Long Island, Westchester, Upstate NY, Morris County, and Rockland County.
**later settled while on appeal for $7.940 million
*** later settled for $3.5 million
**** total potential payout
"Lawyer Advertising"+
"Prior results do not guarantee a similar outcome."