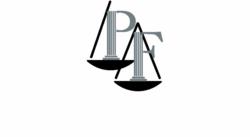 Law abiding citizens should not live in fear of the police.
New York, New York (PRWEB) January 17, 2013
A critical part of the New York Police Department's controversial "stop and frisk" tactic was ruled unconstitutional by Manhattan Federal Court Judge Shira Scheindlin. In her ruling, the judge ordered the NYPD to stop making trespass stops outside of private residential buildings in the Bronx. New York civil rights violation lawyer David Perecman welcomes the decision.
The class action lawsuit challenged Operation Clean Halls. This initiative enabled police officers to patrol thousands of New York City private apartment buildings and make stop-and-frisk trespass stops. The buildings were all in high crime areas where crimes like drug dealing were alleged, said The New York Times.
The NYCLU argued that Operation Clean Halls led to people being hassled by the police in or near their own homes or family members' homes for no legitimate reason. The building residents and their guests were mostly black and Latino.
"Basically, the police could stop and frisk anyone on the property and then arrest them if they found drugs or weapons," said Perecman.
Judge Scheindlin found that the current NYPD stop and frisk policy violated the Fourth Amendment of the Constitution which outlaws unreasonable search and seizure. According to her decision, the standard of "reasonable suspicion" had "crossed the line between constitutional and unconstitutional police encounters."
"Clean Halls" was part of the Trespass Affidavit Program (TAP).
The legal challenge centered on the case involving a 17-year-old who left his building to purchase ketchup at a local store. Outside, two plainclothes police officers stopped and frisked the teen. They then asked his mother, Jaenean Ligon, to come downstairs to identify her son, said court documents.
The lawsuit was Ligon v. City of New York (Index No. 12 CIV 2274)
"Law abiding citizens should not live in fear of the police," said Perecman.
Individuals who believe they have been victims of a New York civil rights violation including false arrest or police harassment can contact The Perecman Firm at 212-977-7033.
About David Perecman and The Perecman Firm, PLLC:
For the past 30 years, the New York construction accident, medical malpractice, auto accident, personal injury, and civil rights violation lawyers at The Perecman Firm, PLLC have handled all types of New York civil rights cases, including police harassment. David Perecman, founder of the Firm, has been recognized for his achievements as an Honoree in the National Law Journal's Hall of Fame, in New York Magazine's "The Best Lawyers in America" and The New York Times Magazine "New York Super Lawyers, Metro Edition" for the years 2007-2010. The prestigious U.S. News & World Report ranks The Perecman Firm among the top 20 personal injury firms in New York City for 2011-2012 and 2012-2013.
The Firm has recovered millions of dollars for its clients. Among the more recent victories, Mr. Perecman won a $15 million verdict** for a construction accident (Index 112370/03) Supreme Court, New York County, a $5.35 million dollar verdict*** for an automobile accident (Index 2749/04) Supreme Court, Kings County, and a $40 million dollar structured settlement for medical malpractice (Index 2146/03)****Supreme Court, Kings County.
The Perecman Firm serves Manhattan, Bronx, Brooklyn, Queens, Staten Island, Long Island, Westchester, Upstate NY, Morris County, and Rockland County
**later settled while on appeal for $7.940 million
*** later settled for $3.5 million
**** total potential payout
"Lawyer Advertising"+
"Prior results do not guarantee a similar outcome."