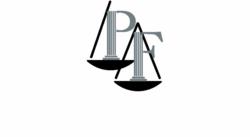 Rather than stop-and-frisk, the NYPD is turning to scan-and-frisk.
New York, NY (PRWEB) January 31, 2013
New York Police Department Commissioner Ray Kelly announced that the NYPD is testing the T-Ray machine, a device that can detect concealed weapons from up to 30 feet away, reported The Wall Street Journal. Rather than stop-and-frisk, the NYPD is turning to scan-and-frisk, said New York civil rights violation lawyer David Perecman.
According to the WSJ, the machine picks up on a specific form of energy emitted by people called terahertz radiation. If a weapon or other object is obstructing the flow of this energy, the device can detect it.
The NYPD plans to use these portable radiation scanners in high-crime areas to search for concealed firearms, the WSJ said.
Currently the size of the machine makes it suitable to be tripod mounted or mounted on vehicles, said the WSJ. The possibility exists that the technology will one day be small enough to be hand-held or attached to a belt.
The device is still in the testing and development stage and has not been used yet. One question is whether random personal items like cell phones could return false results, the WSJ said.
Another question is whether the use of these machines is 100 percent constitutional "in light of due-process protections under the U.S. Constitution," said the WSJ. NYPD lawyers are working to assess this issue.
"Other articles I've read mention safety concerns about DNA damage from terahertz radiation and possible modesty concerns, but it would be unfair to pass final judgment until the NYPD T-Ray is unveiled," said Perecman.
Individuals who believe they have been victims of a New York civil rights violation including false arrest or police harassment can contact The Perecman Firm at 212-977-7033.
About David Perecman and The Perecman Firm, PLLC:
For the past 30 years, the New York construction accident, medical malpractice, auto accident, personal injury, and civil rights violation lawyers at The Perecman Firm, PLLC have handled all types of New York civil rights violation cases, including police harassment and race profiling. David Perecman, founder of the Firm, has been recognized for his achievements as an Honoree in the National Law Journal's Hall of Fame, in New York Magazine's "The Best Lawyers in America" and The New York Times Magazine "New York Super Lawyers, Metro Edition" for the years 2007-2010. The prestigious U.S. News & World Report ranks The Perecman Firm among the top 20 personal injury firms in New York City for 2011-2012 and 2012-2013.
The Firm has recovered millions of dollars for its clients. Among the more recent victories, Mr. Perecman won a $15 million verdict** for a construction accident (Index 112370/03) Supreme Court, New York County, a $5.35 million dollar verdict*** for an automobile accident (Index 2749/04) Supreme Court, Kings County, and a $40 million dollar structured settlement for medical malpractice (Index 2146/03)****Supreme Court, Kings County.
The Perecman Firm serves Manhattan, Bronx, Brooklyn, Queens, Staten Island, Long Island, Westchester, Upstate NY, Morris County, and Rockland County
**later settled while on appeal for $7.940 million
*** later settled for $3.5 million
**** total potential payout
"Lawyer Advertising"+
"Prior results do not guarantee a similar outcome."