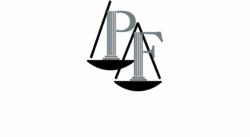 It's ironic that this lawsuit was filed against a network founded by a woman who has come across as empathetic to the issues facing women trying to move ahead in the business world.
New York, New York (PRWEB) February 06, 2013
A former employee is suing the Oprah Winfrey Network (OWN) for sex discrimination. Carolyn Hommel, the former senior director of scheduling and acquisitions, said she was successfully climbing the corporate ladder to a vice president position until she got pregnant. It's ironic that this lawsuit was filed against a network founded by a woman who has come across as empathetic to the issues facing women trying to move ahead in the business world, said New York civil rights violation lawyer David Perecman.
In her civil rights violation lawsuit, Hommel said she had been receiving favorable performance reviews since she was hired in 2010. Before her pregnancy, she was also told she was on-track to become a vice president.
After she became pregnant and was forced to take a medical leave for pregnancy-related illnesses, Hommel was replaced by a temporary employee. Little by little her duties and responsibilities were taken away from her and given to the new employee while she was off -- and after she returned to work. She was later excluded from numerous meetings and emails, the complaint alleged.
A month after giving birth, Hommel was told she was being laid off, said the lawsuit. She was encouraged to re-apply for the vice president job, but she was not given the position.
Hommel claimed her demotion and layoff are a direct result of her becoming pregnant and requiring a medical leave. The lawsuit alleged causes of action for sex discrimination, unlawful discrimination based on disability, failure to prevent discrimination, retaliation and willful failure to pay wages upon discharge or termination.
Hommel is seeking compensation for emotional damage and lost wages, the lawsuit said.
The Equal Employment Opportunity Commission received 5,797 pregnancy discrimination complaints in 2011. New York currently does not have laws that require employers to provide pregnant women with some accommodations. However, the state is actively considering its own legislation to stop pregnancy discrimination.
"Those who accept sexism in the workplace are as much a part of the problem as those who discriminate," said Perecman.
The workplace sex discrimination lawsuit is Case No. BC500377, Superior Court of the State of California for the County of Los Angeles, Central District.
Individuals who believe they have been victims of a New York civil rights violation including gender discrimination in the workplace or sexual harassment can contact The Perecman Firm at 212-977-7033.
About David Perecman and The Perecman Firm, PLLC:
For the past 30 years, the New York construction accident, medical malpractice, auto accident, personal injury, and civil rights violation lawyers at The Perecman Firm, PLLC have handled all types of New York civil rights violation cases, including police harassment and race profiling. David Perecman, founder of the Firm, has been recognized for his achievements as an Honoree in the National Law Journal's Hall of Fame, in New York Magazine's "The Best Lawyers in America" and The New York Times Magazine "New York Super Lawyers, Metro Edition" for the years 2007-2010. The prestigious U.S. News & World Report ranks The Perecman Firm among the top 20 personal injury firms in New York City for 2011-2012 and 2012-2013.
The Firm has recovered millions of dollars for its clients. Among the more recent victories, Mr. Perecman won a $15 million verdict** for a construction accident (Index 112370/03) Supreme Court, New York County, a $5.35 million dollar verdict*** for an automobile accident (Index 2749/04) Supreme Court, Kings County, and a $40 million dollar structured settlement for medical malpractice (Index 2146/03)****Supreme Court, Kings County.
The Perecman Firm serves Manhattan, Bronx, Brooklyn, Queens, Staten Island, Long Island, Westchester, Upstate NY, Morris County, and Rockland County
**later settled while on appeal for $7.940 million
*** later settled for $3.5 million
**** total potential payout
"Lawyer Advertising"+
"Prior results do not guarantee a similar outcome."