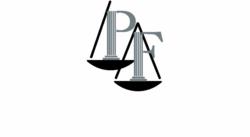 If they had not said what they did, this may have been a simpler misdemeanor case with possible jail time for assault and battery.
New York, New York (PRWEB) February 28, 2013
Six suspects allegedly participated in a subway assault. The attack, which was strewn with anti-gay slurs, is being investigated as a hate crime, said ABC News (2.22.13). While no one should physically attack another person, the choice of words made the incident a federal offense, said New York civil rights violation lawyer David Perecman.
Investigators from the New York City Police Department released sketches of two of the suspects and asked anyone with information to call Crime Stoppers or visit the website.
"Shouting the gay slurs made this crime a hate crime. If they had not said what they did, this may have been a simpler misdemeanor case with possible jail time for assault and battery," said Perecman. "Now the punishment will be more severe."
"The suspects' pictures would likely not be in the news," Perecman added.
According to ABC News, the attack occurred after members of a group of six started taking pictures of the victim and his friend. When asked by the gay couple to stop taking pictures, members of the group responded with the slurs. The suspects then violently attacked one of the men.
The victim was sent to a local hospital and required stitches for a cut over his eye, ABC News said.
The victim's partner said the hate crime attack was "totally unprovoked," reported ABC News.
"There is absolutely no excuse for hate crimes or discrimination," said Perecman. "Judges, law enforcement officials and the majority of New Yorkers take hate crimes seriously. New York is a multi-cultural city and the diversity is something to be proud of."
New York is among the most diverse cities in the United States. So it was somewhat surprising that New York ranked second to California among all U.S. states in the number of hate crimes reported in 2011. Approximately 20 percent of the victims were targeted because of a bias against a particular sexual orientation, said the Federal Bureau of Investigation
Individuals who believe they have been victims of a New York civil rights violation including hate crimes can contact The Perecman Firm at 212-977-7033.
About David Perecman and The Perecman Firm, PLLC:
For the past 30 years, the New York personal injury, medical malpractice, construction accident, and auto accident lawyers at The Perecman Firm, PLLC have handled all types of civil rights violation cases in New York including workplace discrimination. David Perecman, founder of the Firm, has been recognized for his achievements as an Honoree in the National Law Journal's Hall of Fame, in New York Magazine's "The Best Lawyers in America" and The New York Times Magazine "New York Super Lawyers, Metro Edition" for the years 2007-2010. The prestigious U.S. News & World Report ranks The Perecman Firm among the top 20 personal injury firms in New York City for 2011-2012 and 2012-2013.
The Firm has recovered millions of dollars for its clients. Among the more recent victories, Mr. Perecman won a $15 million verdict** for a construction accident (Index 112370/03) Supreme Court, New York County, a $5.35 million dollar verdict*** for an automobile accident (Index 2749/04) Supreme Court, Kings County, and a $40 million dollar structured settlement for medical malpractice (Index 2146/03)****Supreme Court, Kings County.
The Perecman Firm serves Manhattan, Bronx, Brooklyn, Queens, Staten Island, Long Island, Westchester, Upstate NY, Morris County, and Rockland County.
**later settled while on appeal for $7.940 million
*** later settled for $3.5 million
**** total potential payout
"Lawyer Advertising"+
"Prior results do not guarantee a similar outcome."