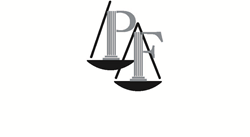 Unpaid interns should have the same protections against sexual harassment as paid employees.
New York, New York (PRWEB) April 01, 2014
David Perecman, founder of The Perecman Firm, applauds the New York City Council for passing an amendment extending sexual harassment and civil rights protections to unpaid interns. The right to sue for sexual harassment is a major victory for the intern rights movement.
The bill amends the New York City Human Rights Law, reported Newsweek(3.27.14). Mayor Bill de Blasio will have the opportunity to sign or veto the bill within 10 days.
"Unpaid interns should have the same protections against sexual harassment as paid employees," said Perecman. "Discrimination and sexual harassment in the workplace should never have to be tolerated."
Perecman agreed with advocates who argued that the language of the bill could be broader. An issue with the bill is that the definition of an intern is too narrow. The bill will only allow unpaid interns to sue their employers should they choose. This may mean that interns may be forced to choose between getting compensated or being covered by legal protections.
Washington, D.C., is one of the only other cities in the U.S. to have similar protections for unpaid workers, said Newsweek.
"Students or other individuals interning to bolster their education or career opportunities will now have the law on their side to protect them from sexual harassment," said Perecman.
The Newsweek article cited is "NYC Passes Amendment to Protect Unpaid Interns Against Sexual Harassment." The file case on the law is Int 0173-2014.
Individuals who believe they have been victims of a New York civil rights violation, including sexual harassment or discrimination in the workplace can contact The Perecman Firm at 212-977-7033.
About David Perecman and The Perecman Firm, PLLC:
For the past 30 years, the New York personal injury, medical malpractice, construction accident, and civil rights violation lawyers at The Perecman Firm, PLLC have handled all types of civil rights violation cases in New York including sexual harassment and discrimination in the workplace. David Perecman, founder of the Firm, has been recognized for his achievements as an Honoree in the National Law Journal's Hall of Fame, in New York Magazine's "The Best Lawyers in America" and The New York Times Magazine "New York Super Lawyers, Metro Edition" for the years 2007-2010. The prestigious U.S. News & World Report ranks The Perecman Firm among the top 20 personal injury firms in New York City for 2011-2012 and 2012-2013.
The Firm has recovered millions of dollars for its clients. Among the more recent victories, Mr. Perecman won a $15 million verdict** for a construction accident (Index 112370/03) Supreme Court, New York County, a $5.35 million dollar verdict*** for an automobile accident (Index 2749/04) Supreme Court, Kings County, and a $40 million dollar structured settlement for medical malpractice (Index 2146/03)****Supreme Court, Kings County.
The Perecman Firm serves Manhattan, Bronx, Brooklyn, Queens, Staten Island, Long Island, Westchester, Upstate NY, Morris County, and Rockland County.
**later settled while on appeal for $7.940 million
*** later settled for $3.5 million
**** total potential payout
"Lawyer Advertising"+
"Prior results do not guarantee a similar outcome."