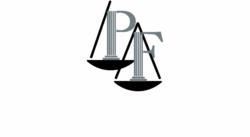 The New York Police Department's Domain Awareness System is a program that will need to be watched closely by defenders of civil rights.
New York, NY (PRWEB) August 04, 2012
The New York Police Department is close to launching the "Domain Awareness System," according to the Associated Press (7/28/2012). This program combines several streams of information, including citywide video surveillance and law enforcement databases, to track both criminals and potential terrorists. New York civil rights violation lawyers at The Perecman Firm understand the software may be unveiled by Mayor Michael Bloomberg as soon as next week.
According to privacy guidelines for the NYPD's Domain Awareness System that were released in April 2009, the citywide video surveillance streams may include NYPD-owned closed circuit television cameras, license plate readers, and other domain awareness devices.
"The guidelines say the video will be used as counterterrorism tool, helping to ensure public safety and security by detecting, deterring, and preventing potential terrorist activities in New York," civil rights violation lawyer David Perecman said. "What the New York Police Department can't do is use this system to trample on civil rights."
Lawyers at The Perecman Firm, one of New York's civil rights violation law firms, are concerned how the NYPD will be using this "all seeing" technology given the NYPD's less than stellar record in respect to civil rights. Just recently, the NYPD was criticized for surveillance of Muslim communities after a building superintendent accidentally uncovered a NYPD spying operation in June at an apartment complex near Rutgers University, reported the New York Daily News (7/25/2012).
While the 2009 guidelines say that "No person will be targeted or monitored by the Domain Awareness System solely because of actual or perceived race, color, religion or creed, age, national origin, alienage, citizenship status, gender (including gender identity), sexual orientation, disability, marital status, partnership status, military status, or political affiliation or beliefs," civil rights lawyers at The Perecman Firm believe that certain groups may be targeted for surveillance. In New York, police surveillance based solely on religion is a civil rights violation.
"This is a program that will need to be watched closely by defenders of civil rights," lawyer Perecman added.
Individuals who believe they have been victims of a New York civil rights violation including religious discrimination or workplace sexual harassment, contact The Perecman Firm at 212-977-7033.
About David Perecman and The Perecman Firm, PLLC:
For the past 30 years, the New York civil rights violation, medical malpractice, construction accident, and auto accident lawyers at The Perecman Firm, PLLC have handled all types of cases including religious discrimination. David Perecman, founder of the Firm, has been recognized for his achievements as an Honoree in the National Law Journal's Hall of Fame, in New York Magazine's "The Best Lawyers in America" and The New York Times Magazine "New York Super Lawyers, Metro Edition" for the years 2007-2010. The prestigious U.S. News & World Report ranks The Perecman Firm among the top 20 personal injury firms in New York City for 2011-2012.
The Firm has recovered millions of dollars for its clients. Among the more recent victories, Mr. Perecman won a $15 million verdict** for a construction accident (Index 112370/03), a $5.35 million dollar verdict*** for an automobile accident (Index 2749/04), and a $40 million dollar structured settlement for medical malpractice (Index 2146/03)****.
The Perecman Firm serves Manhattan, Bronx, Brooklyn, Queens, Staten Island, Long Island, Westchester, Upstate NY, Morris County, and Rockland County.
**later settled while on appeal for $7.940 million
*** later settled for $3.5 million
**** total potential payout
"Lawyer Advertising"+
"Prior results do not guarantee a similar outcome."