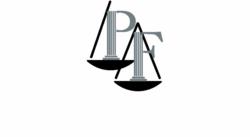 It appears a good employee was fired because of the way she looked, not because of her behavior.
New York, NY (PRWEB) December 28, 2012
A dentist fired his assistant of 10 years because he and his wife saw her as a threat to their marriage. According to court documents, Melissa Nelson was fired by her boss, in part, to avoid a potential sexual harassment lawsuit. Sexual harassment is a violation of anti-discrimination laws, said New York civil rights violation lawyer David Perecman.
According to court documents, Nelson worked for dentist James Knight for over 10 years. She said she was never interested in her boss romantically, nor had anything happened between them. It was the dentist and his wife who were concerned about the relationship between Knight and his assistant. He terminated her partially "out of fear that he was going to harass her," said the lawsuit.
According to court documents, Knight claimed that, at times, his assistant wore clothes so tight and/or revealing that he couldn't look at her without being aroused. Knight also recalled "that after Nelson allegedly made a statement regarding infrequency in her sex life, he responded to her, '(T)hat's like having a Lamborghini in the garage and never driving it.' "
Following the termination that Nelson saw as unfair, she filed a sex discrimination lawsuit. In it, she said that she would not have been fired had she been a man.
The dentist did admit in the lawsuit that Nelson was a good dental assistant.
Iowa Supreme Court justices decided to protect the dentist's right to fire her. As their rationale, the all-male court said the assistant was not fired because of her gender, but because she was seen as a threat to the dentist's marriage. In other words, the firing was based on specific feelings and emotions tied to their specific relationship and not based solely on her gender. Since this was the case, the dentist's conduct did not amount to gender discrimination, said the court in their analysis.
"The decision of the court is somewhat surprising," said Perecman, a civil rights violation lawyer in New York for over 10 years. "It appears a good employee was fired because of the way she looked, not because of her behavior. The messages sent by the court appear to be: 1) you can't be fired because of race, color, gender or age, but because you're too pretty and 2) women are responsible for their bosses' sexual desires."
"It's worth noting, this ruling was made by an all-male court in Iowa," he added.
The case was Melissa Nelson v. James H. Knight DDS, PC and James Knight, No. 11-1857, Supreme Court of Iowa.
Individuals who believe they have been victims of a New York civil rights violation, including sexual harassment or sex discrimination in the workplace can contact The Perecman Firm at 212-977-7033.
About David Perecman and The Perecman Firm, PLLC:
For the past 30 years, the New York civil rights violation, medical malpractice, construction accident, and auto accident lawyers at The Perecman Firm, PLLC have handled all types of civil rights violation cases including harassment and discrimination in New York. David Perecman, founder of the Firm, has been recognized for his achievements as an Honoree in the National Law Journal's Hall of Fame, in New York Magazine's "The Best Lawyers in America" and The New York Times Magazine "New York Super Lawyers, Metro Edition" for the years 2007-2010. The prestigious U.S. News & World Report ranks The Perecman Firm among the top 20 personal injury firms in New York City for 2011-2012 and 2012-2013.
The Firm has recovered millions of dollars for its clients. Among the more recent victories, Mr. Perecman won a $15 million verdict** for a construction accident (Index 112370/03) Supreme Court, New York County, a $5.35 million dollar verdict*** for an automobile accident (Index 2749/04) Supreme Court, Kings County, and a $40 million dollar structured settlement for medical malpractice (Index 2146/03)****Supreme Court, Kings County.
The Perecman Firm serves Manhattan, Bronx, Brooklyn, Queens, Staten Island, Long Island, Westchester, Upstate NY, Morris County, and Rockland County.
**later settled while on appeal for $7.940 million
*** later settled for $3.5 million
**** total potential payout
"Lawyer Advertising"+
"Prior results do not guarantee a similar outcome."