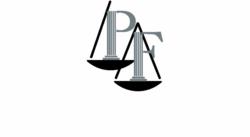 Those responsible for these vicious attacks should be brought to justice.
New York, New York (PRWEB) May 15, 2013
A group of four men allegedly attacked two men near Madison Square Garden after shouting anti-gay remarks at them. Police called the attack a possible bias crime and released surveillance video of the group of men wanted for questioning, reported CBS News. New York civil rights violation lawyer David Perecman joins the police in asking the public for help identifying the men wanted in connection with the attack.
"Those responsible for these vicious attacks should be brought to justice," said Perecman. "No people should live in fear because of who they are or who they love."
CBS News (5.8.13) posted the video on its website.
Nick Porto, 27, and his partner Kevin Atkins, 22, were walking arm in arm when the men allegedly began making anti-gay attacks. The men pushed them to the ground and began punching and kicking them, reported CBS News.
Three of the four men were wearing Knicks jerseys.
Anybody with information on the individuals in the surveillance video from the New York Police Department should contact Crime Stoppers at 1-800-577-TIPS.
"All people in our city should feel safe in all communities no matter their sexual orientation, race, ethnicity, or other characteristic," said Perecman, a civil rights violation lawyer in New York for over 30 years. "If anyone recognizes the men in the surveillance video, I urge them to do the right thing and call Crime Stoppers."
Individuals who believe they have been victims of a New York civil rights violation including bias attacks or other hate crimes can contact The Perecman Firm at 212-977-7033.
The CBS article is "NYPD Seeks 'Persons Of Interest' In Connection With Midtown Bias Beating."
About David Perecman and The Perecman Firm, PLLC:
For the past 30 years, the New York personal injury, medical malpractice, construction accident, and auto accident lawyers at The Perecman Firm, PLLC have handled all types of civil rights violation cases in New York including bias attacks and hate crimes. David Perecman, founder of the Firm, has been recognized for his achievements as an Honoree in the National Law Journal's Hall of Fame, in New York Magazine's "The Best Lawyers in America" and The New York Times Magazine "New York Super Lawyers, Metro Edition" for the years 2007-2010. The prestigious U.S. News & World Report ranks The Perecman Firm among the top 20 personal injury firms in New York City for 2011-2012 and 2012-2013.
The Firm has recovered millions of dollars for its clients. Among the more recent victories, Mr. Perecman won a $15 million verdict** for a construction accident (Index 112370/03) Supreme Court, New York County, a $5.35 million dollar verdict*** for an automobile accident (Index 2749/04) Supreme Court, Kings County, and a $40 million dollar structured settlement for medical malpractice (Index 2146/03)****Supreme Court, Kings County.
The Perecman Firm serves Manhattan, Bronx, Brooklyn, Queens, Staten Island, Long Island, Westchester, Upstate NY, Morris County, and Rockland County.
**later settled while on appeal for $7.940 million
*** later settled for $3.5 million
**** total potential payout
"Lawyer Advertising"+
"Prior results do not guarantee a similar outcome."