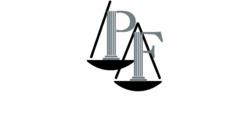 If a policy appears to be discriminatory, it is worth taking another look at.
New York, New York (PRWEB) October 02, 2012
A coalition of educational and civil rights groups alleged discriminatory admission practices at the city's elite high schools, reported The New York Times (9/28/12). New York civil rights lawyer David Perecman agreed that New York City's single-test admittance policy may have excluded black and Hispanic students from the City's most selective high schools.
"If a policy appears to be discriminatory, it is worth taking another look at. All students should have an equal and fair opportunity to succeed in New York," said civil rights lawyer David Perecman, founder of The Perecman Firm.
At the center of the controversy is the Specialized High School Admissions Test (SHSAT). This test is the sole criterion for admission to eight specialized schools in New York City, including Stuyvesant High School in Manhattan and the Bronx High School of Science. Quite simply, if a student scores high enough on the test, that student would be admitted to a top school regardless of whether he or she achieved straight A's in the past or demonstrated other high academic potential.
Of the students who took the test and scored high enough to receive offers from one of the top schools this year, close to 31% of white students and 35% of Asian students were offered a seat, compared with just 6% of black and Latino students combined, according to the NYT. For further comparison, 70 % of the city's public school students are black and Hispanic.
"It's hard to believe that only six percent of Latino and African American students are smart enough to be accepted into an elite city high school," said Perecman, a civil rights violation lawyer in New York for over 30 years.
The admissions policies may violate Title VI of the Civil Rights Act of 1964, said lawyers at The Perecman Firm.
To correct the racial imbalance, several initiatives were being considered, The New York Times reported. These initiatives include a free test-preparation course aimed at poor and minority students and-or the addition of other factors into the decision making, including grades, teacher recommendations, essays and interviews. The latter follows the example of other selective schools across the country.
Also at issue, is a lack of conclusive data showing the test predicts a student's success, said NYT.
Individuals who believe they have been victims of a New York civil rights violation including racial discrimination can contact The Perecman Firm at 212-977-7033.
About David Perecman and The Perecman Firm, PLLC:
For the past 30 years, the New York civil rights violation, medical malpractice, construction accident, and auto accident lawyers at The Perecman Firm, PLLC have handled all types of cases including race discrimination and religious harassment. David Perecman, founder of the Firm, has been recognized for his achievements as an Honoree in the National Law Journal's Hall of Fame, in New York Magazine's "The Best Lawyers in America" and The New York Times Magazine "New York Super Lawyers, Metro Edition" for the years 2007-2010. The prestigious U.S. News & World Report ranks The Perecman Firm among the top 20 personal injury firms in New York City for 2011-2012.
The Firm has recovered millions of dollars for its clients. Among the more recent victories, Mr. Perecman won a $15 million verdict** for a construction accident (Index 112370/03) Supreme Court, New York County, a $5.35 million dollar verdict*** for an automobile accident (Index 2749/04) Supreme Court, Kings County, and a $40 million dollar structured settlement for medical malpractice (Index 2146/03)****Supreme Court, Kings County.
The Perecman Firm serves Manhattan, Bronx, Brooklyn, Queens, Staten Island, Long Island, Westchester, Upstate NY, Morris County, and Rockland County.
**later settled while on appeal for $7.940 million
*** later settled for $3.5 million
**** total potential payout
"Lawyer Advertising"+
"Prior results do not guarantee a similar outcome."