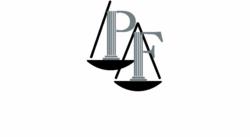 Once again, the Constitution is upheld. The police cannot deprive people of their rights.
New York, New York (PRWEB) October 10, 2012
New York police falsely arrested a number of anti-war protesters during the 2004 Republican National Convention, said a federal judge's ruling reported in The Wall Street Journal (10/1/12). This ruling has the potential to make New York City legally liable, said New York civil rights violations lawyer David Perecman.
"False arrest is a civil rights violation. If the city has detained individuals without probable cause, this may result in serious consequences including potentially significant monetary damages the city will have to pay," said Perecman, founder of The Perecman Firm.
The evidence reviewed by U.S. District Judge Richard Sullivan included hours of videotapes surrounding the protests against the Iraq War, reported the WSJ.
Sullivan said in his ruling that video of a march made clear that police made mass arrests without giving protesters a chance to leave the area. According to The Wall Street Journal, the video showed marchers trying to comply with police instructions before the officers abruptly made the decision to make arrests.
The Constitution does not recognize guilt by association, Sullivan ruled. Laws require that an arresting officer believe that "every individual arrested personally violated the law" regardless of their proximity to a law-breaking group.
"Nothing short of such a finding can justify arrest," he said.
"Once again, the Constitution is upheld. The police cannot deprive people of their rights. Police officers need to reasonably believe that a person violated the law before making an arrest. Arrests without probable cause are almost always unreasonable," said Perecman.
The case is Dinler v. City of New York, 04-cv-7921, U.S. District Court, Southern District of New York (Manhattan).
Individuals who believe they have been victims of a New York civil rights violation including false arrest or police brutality can contact The Perecman Firm at 212-977-7033.
About David Perecman and The Perecman Firm, PLLC:
For the past 30 years, the New York civil rights violation, medical malpractice, construction accident, and auto accident lawyers at The Perecman Firm, PLLC have handled all types of cases including racial profiling and false imprisonment. David Perecman, founder of the Firm, has been recognized for his achievements as an Honoree in the National Law Journal's Hall of Fame, in New York Magazine's "The Best Lawyers in America" and The New York Times Magazine "New York Super Lawyers, Metro Edition" for the years 2007-2010. The prestigious U.S. News & World Report ranks The Perecman Firm among the top 20 personal injury firms in New York City for 2011-2012.
The Firm has recovered millions of dollars for its clients. Among the more recent victories, Mr. Perecman won a $15 million verdict** for a construction accident (Index 112370/03) Supreme Court, New York County, a $5.35 million dollar verdict*** for an automobile accident (Index 2749/04) Supreme Court, Kings County, and a $40 million dollar structured settlement for medical malpractice (Index 2146/03)****Supreme Court, Kings County.
The Perecman Firm serves Manhattan, Bronx, Brooklyn, Queens, Staten Island, Long Island, Westchester, Upstate NY, Morris County, and Rockland County.
**later settled while on appeal for $7.940 million
*** later settled for $3.5 million
**** total potential payout
"Lawyer Advertising"+
"Prior results do not guarantee a similar outcome."