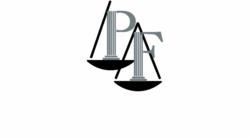 Unfortunately, too many employers shirk their responsibilities and violate rules and regulations put in place to protect construction workers.
New York, New York (PRWEB) October 11, 2012
Federal regulators cited Yonkers Contracting Co. Inc. for safety violations in connection to a New York crane accident in April that killed a worker on the site of the No. 7 subway line extension, according to The Wall Street Journal (10/5/12). Tragically, this crane accident could have been prevented, said New York construction accident lawyer David Perecman, founder of The Perecman Firm.
"Construction work is dangerous by nature. This means, following safety standards on job sites is of great importance. Unfortunately, too many employers shirk their responsibilities and violate rules and regulations put in place to protect construction workers," said David Perecman, the chair of the Construction Accident Committee of the New York State Trial Lawyers Association and yearly lecturer on construction accident law.
The Occupational Safety and Health Administration (OSHA) found that Yonkers Contracting Company Inc. did not perform required inspections of wire ropes, including the one that lifts the crane boom. A cable snapped in the Manhattan crane accident and sent the boom crashing down, where it hit and killed the construction worker.
In their press release, OSHA also said the company did not ensure that a rigger was properly trained, skipped an annual functioning test of the crane's hoist mechanism, and allowed a worker in the crane's fall zone, said the WSJ.
According to their press release which has links to the citations, OSHA cited Yonkers Contracting Co. Inc. with 10 serious violations. The company and a subcontractor face a total of 11 citations and $75,000 in proposed fines.
"Companies cannot ignore important safety procedures which put their employees at risk in the workplace. Health and safety hazards can be costly in lives and in profits," said Perecman.
Yonkers Contracting announced they will formally challenge the findings, reported the WSJ.
For more than 30 years, the construction accident attorneys at The Perecman Firm in New York have aggressively helped injured workers and-or their families obtain compensation following construction accidents in New York. Contact The Perecman Firm at 212-977-7033.
About David Perecman and The Perecman Firm, PLLC:
For the past 30 years, the New York construction accident, medical malpractice, auto accident, personal injury, and civil rights violation lawyers at The Perecman Firm, PLLC have handled all types of New York construction accident cases, including crane collapses. David Perecman, founder of the Firm, has been recognized for his achievements as an Honoree in the National Law Journal's Hall of Fame, in New York Magazine's "The Best Lawyers in America" and The New York Times Magazine "New York Super Lawyers, Metro Edition" for the years 2007-2010. The prestigious U.S. News & World Report ranks The Perecman Firm among the top 20 personal injury firms in New York City for 2011-2012.
The Firm has recovered millions of dollars for its clients. Among the more recent victories, Mr. Perecman won a $15 million verdict** for a construction accident (Index 112370/03) Supreme Court, New York County, a $5.35 million dollar verdict*** for an automobile accident (Index 2749/04) Supreme Court, Kings County, and a $40 million dollar structured settlement for medical malpractice (Index 2146/03)****Supreme Court, Kings County.
The Perecman Firm serves Manhattan, Bronx, Brooklyn, Queens, Staten Island, Long Island, Westchester, Upstate NY, Morris County, and Rockland County.
**later settled while on appeal for $7.940 million
*** later settled for $3.5 million
**** total potential payout
"Lawyer Advertising"+
"Prior results do not guarantee a similar outcome."