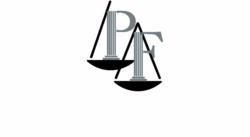 If human error is found to be a partial cause of the crane accident, individuals and residents who had expenses and-or lost profits due to being evacuated may be able to receive compensation from the building contractor and others.
New York, NY (PRWEB) November 06, 2012
Hurricane Sandy caused widespread damage throughout New York. Now companies and individuals affected by Sandy are reviewing their insurance policies to see if they are covered for losses. What many policyholders will find is that not all businesses policies of insurance will cover all business losses, warned CNN. Policy wording differs greatly, said New York construction accident lawyer David Perecman. Some policies require that physical damage to the business' building be the cause of business interruption. Other policies cover more, including loss of business if the government denies access to the insured's company.
"Many businesses, including the ones that had been forced to close because of the One57 crane collapse, will likely need legal help to collect compensation," said Perecman, the chair of the Construction Accident Committee of the New York State Trial Lawyers Association and yearly lecturer on construction accident law. "Businesses affected by the crane collapse may be able to recover compensation from the crane company, construction management company and-or project developer."
"If main construction contractor, Lend Lease, violated rules for positioning the crane in strong winds, they could face lawsuits from area businesses suing over lost income and profits from the street closure. Displaced residents could sue for hotel expenses, among other things. For any negligence found, the company could also face fines and other penalties," said Perecman, founder of The Perecman Firm, which is located on West 57th Street within the area that was closed off for a number of days.
The New York City Department of Buildings is investigating the causes of the crane accident. According to another CNN article, preliminary findings point to high winds as the main cause of the crane collapse. The ongoing investigation will also focus on the position of the crane in the wind. Cranes in weather vane mode are designed to survive 100 mph winds speed in that mode. Cranes not set in weather vane mode can snap back, like the crane on 57th Street.
New York construction accident lawyers at The Perecman Firm understand that lawsuits may also be filed against Extell Development Company and crane operator Pinnacle Industries.
"It is questionable whether the crane was set in the correct mode," said Perecman. "If human error is found to be a partial cause of the crane accident, individuals and residents who had expenses and-or lost profits due to being evacuated from their businesses and apartments may be able to receive compensation from the building contractor and others."
Following the crane collapse at 157 W. 57th St., buildings around the construction site were evacuated and the surrounding area was closed off. On November 4, a number of the streets and building around the crane were re-opened, said Perecman.
Business-interruption coverage may compensate companies forced to close because of property damage or if an area is evacuated by order of civil authorities. Contingent business interruption policies typically offer additional protection that covers loss of income when business operations are interrupted for other reasons, including disrupted supply operations. Many businesses do not carry the extra insurance.
Though the hurricane's full effects are still revealing themselves, Sandy will likely rank as one of the most costly storms in U.S. history.
For more than 30 years, the construction accident attorneys at The Perecman Firm in New York have aggressively helped businesses and residents obtain compensation following construction accidents caused by negligence, lack of safety and-or irresponsibility in New York. Contact The Perecman Firm at 212-977-7033.
About David Perecman and The Perecman Firm, PLLC:
For the past 30 years, the New York construction accident, medical malpractice, auto accident, personal injury, and civil rights violation lawyers at The Perecman Firm, PLLC have handled all types of New York construction accident cases, including building and crane collapses. David Perecman, founder of the Firm, has been recognized for his achievements as an Honoree in the National Law Journal's Hall of Fame, in New York Magazine's "The Best Lawyers in America" and The New York Times Magazine "New York Super Lawyers, Metro Edition" for the years 2007-2010. The prestigious U.S. News & World Report ranks The Perecman Firm among the top 20 personal injury firms in New York City for 2011-2012 and 2012-2013.
The Firm has recovered millions of dollars for its clients. Among the more recent victories, Mr. Perecman won a $15 million verdict** for a construction accident (Index 112370/03) Supreme Court, New York County, a $5.35 million dollar verdict*** for an automobile accident (Index 2749/04) Supreme Court, Kings County, and a $40 million dollar structured settlement for medical malpractice (Index 2146/03)****Supreme Court, Kings County.
The Perecman Firm serves Manhattan, Bronx, Brooklyn, Queens, Staten Island, Long Island, Westchester, Upstate NY, Morris County, and Rockland County.
**later settled while on appeal for $7.940 million
*** later settled for $3.5 million
**** total potential payout
"Lawyer Advertising"+
"Prior results do not guarantee a similar outcome."