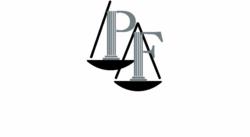 Employers must learn from the accidents that happen and use them to help avoid similar fatalities.
New York, New York (PRWEB) November 09, 2012
A worker in a Saugerties, New York shale mine was killed after he became entangled in an industrial drill he was operating, reported The Wall Street Journal. He got tangled in the shaft of the machine's auger while boring holes for demolition charges. New York construction accident lawyer David Perecman demands further investigation of the accident because, most likely, it could have been prevented.
The Boring Machine Operation and Safety Instruction Manual from American Augers warns workers to turn the engine off the machine before leaving the operator's station for any reason. The manual also warns auger operators not to work with less than one other person present.
"Employers must make sure that workers have been properly trained, that they are using the equipment correctly, and that they are using safe work practices," said David Perecman, the chair of the Construction Accident Committee of the New York State Trial Lawyers Association and yearly lecturer on construction accident law.
Mining is one of America's most dangerous jobs, according to a 2011 report on workplace fatalities from the Bureau of Labor Statistics. OHSA reported that 11 deaths occurred in work-related accidents in the U.S. mining industry between July 1 and September 30, 2012.
"Industries like mining and construction are inherently dangerous. But fatalities and injuries caused by heavy machinery are preventable," said Perecman. "Employers must learn from the accidents that happen and use them to help avoid similar fatalities."
The worker was fatally injured at the Northeast Solite Corp.
For more than 30 years, the construction accident attorneys at The Perecman Firm in New York have aggressively helped injured workers and-or their families obtain compensation following construction accidents in New York. Contact The Perecman Firm at 212-977-7033.
About David Perecman and The Perecman Firm, PLLC:
For the past 30 years, the New York construction accident, medical malpractice, auto accident, personal injury, and civil rights violation lawyers at The Perecman Firm, PLLC have handled all types of New York construction accident cases, including scaffold accidents and crane collapses. David Perecman, founder of the Firm, has been recognized for his achievements as an Honoree in the National Law Journal's Hall of Fame, in New York Magazine's "The Best Lawyers in America" and The New York Times Magazine "New York Super Lawyers, Metro Edition" for the years 2007-2010. The prestigious U.S. News & World Report ranks The Perecman Firm among the top 20 personal injury firms in New York City for 2011-2012 and 2012-2013.
The Firm has recovered millions of dollars for its clients. Among the more recent victories, Mr. Perecman won a $15 million verdict** for a construction accident (Index 112370/03) Supreme Court, New York County, a $5.35 million dollar verdict*** for an automobile accident (Index 2749/04) Supreme Court, Kings County, and a $40 million dollar structured settlement for medical malpractice (Index 2146/03)****Supreme Court, Kings County.
The Perecman Firm serves Manhattan, Bronx, Brooklyn, Queens, Staten Island, Long Island, Westchester, Upstate NY, Morris County, and Rockland County.
**later settled while on appeal for $7.940 million
*** later settled for $3.5 million
**** total potential payout
"Lawyer Advertising"+
"Prior results do not guarantee a similar outcome."