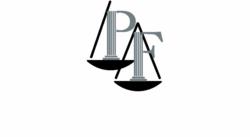 Washing windows is one of those jobs that takes time, patience, bravery and training, especially in New York.
New York, NY (PRWEB) July 26, 2012
According to The New York Times (7/16/2012), window washers have become increasingly popular in recent years. As demand grows and new window washers are trained, David Perecman and the New York construction accident lawyers at The Perecman Firm would like all window washers in New York to know that they have their own statute, Labor Law 202.
New York's Labor Law 202 is intended to specifically protect window washers working on office buildings, other commercial buildings, and tall apartment buildings. The Window Washer Law imposes strict liability against the building owner, manager and others in cases where a window washer gets injured in an accident due to a violation, such as a defective scaffold or safety harness.
The reason for the increased demand for window washers, said The New York Times, is that more residential buildings are being constructed with huge picture windows. Given the height of the new buildings, which can be 50 stories or more, and the complexity of the job, these windows must be washed by professionals.
"Washing windows is one of those jobs that takes time, patience, bravery and training, especially in New York," construction accident lawyer David Perecman said. "It's a dangerous job. Window washer accidents can be fatal. As demand grows for window washing services in New York, safety must remain the priority."
Last week two window washers got stuck on a scaffold about 40 stories above Midtown. The New York Times article also mentioned that in a December 2007 window washer scaffold accident, two workers fell 47 stories with their scaffold from the roof of a New York City high-rise, killing one. In August 2008, a man fell 12 stories to his death in a window washing accident while cleaning a building in Greenwich Village.
According to the New York Times, two crews work for approximately three months to clean the Time Warner Center at Columbus Circle. New York by Gehry takes six to nine months to clean. As New York construction accident lawyers at The Perecman Firm understand, the weather can affect the amount of time needed to clean the windows
"Window washers risk their lives every day. If conditions are too windy, rainy or snowy, window washers should put their safety first," said Perecman, a New York window washer scaffold accident lawyer for over 30 years.
Window washers, construction workers or pedestrians who have been injured in a scaffold accident may be entitled to compensation. Contact the New York construction accident lawyers at The Perecman Firm at 212-977-7033.
About David Perecman and The Perecman Firm, PLLC:
For the past 30 years, the New York construction accident, medical malpractice, auto accident, and civil rights violation lawyers at The Perecman Firm, PLLC have handled all types of New York construction accident cases including scaffold accidents and crane accidents. David Perecman, founder of the Firm, has been recognized for his achievements as an Honoree in the National Law Journal's Hall of Fame, in New York Magazine's "The Best Lawyers in America" and The New York Times Magazine "New York Super Lawyers, Metro Edition" for the years 2007-2010. The prestigious U.S. News & World Report ranks The Perecman Firm among the top 20 personal injury firms in New York City for 2011-2012.
The Firm has recovered millions of dollars for its clients. Among the more recent victories, Mr. Perecman won a $15 million verdict** for a construction accident (Index 112370/03), a $5.35 million dollar verdict*** for an automobile accident (Index 2749/04), and a $40 million dollar structured settlement for medical malpractice (Index 2146/03)****.
The Perecman Firm serves Manhattan, Bronx, Brooklyn, Queens, Staten Island, Long Island, Westchester, Upstate NY, Morris County, and Rockland County.
**later settled while on appeal for $7.940 million
*** later settled for $3.5 million
**** total potential payout
"Lawyer Advertising"+
"Prior results do not guarantee a similar outcome."