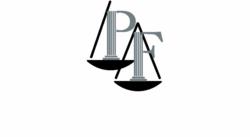 Tip-overs and instability are all too common mobile crane hazards.
New York, New York (PRWEB) December 06, 2012
A mobile construction crane mounted on the back of a truck collapsed in Hell's Kitchen, said NY1. The crane was trying to lift an air conditioning unit onto the roof of a building. Tip-overs and instability are all too common mobile crane hazards, said New York construction accident lawyer David Perecman.
No one was injured when the crane tipped over, reported NY1.
"The industrial air conditioner was heavy so it may have been a weight issue. All cranes have weight limits," said Perecman. "The load weight is important for making sure that the crane doesn't tip over. If the maximum weight is exceeded, it is likely that the crane will tip."
Other factors can also cause a mobile crane to tip over, including momentum induced loads, failure of outriggers, failure to use outriggers correctly, not accounting for poor ground conditions and failure of the crane support pad.
Of all types of cranes, mobile cranes are responsible for the most fatal crane incidents, said the Center for Construction Research and Training (CPWR).
In statistics used by Centers for Disease Control and Prevention (CDC), the North Carolina Department of Labor estimated that one crane tips over during every 10,000 hours of crane use in the U.S. Close to 80% of all crane tip-overs are attributed to operators exceeding the crane's operational capacity. Approximately 54% of these incidents are the result of making a lift or swinging the boom without the outriggers fully extended.
"While it is the responsibility of the crane operator to know and understand how to use load charts, it is also the responsibility of the employer to make sure operators are fully trained and qualified," said David Perecman, the chair of the Construction Accident Committee of the New York State Trial Lawyers Association and yearly lecturer on construction accident law.
For more than 30 years, the construction accident attorneys at The Perecman Firm in New York have aggressively helped injured workers and-or their families obtain compensation following construction accidents in New York. Contact The Perecman Firm at 212-977-7033.
About David Perecman and The Perecman Firm, PLLC:
For the past 30 years, the New York construction accident, medical malpractice, auto accident, personal injury, and civil rights violation lawyers at The Perecman Firm, PLLC have handled all types of New York construction accident cases, including building and crane collapses. David Perecman, founder of the Firm, has been recognized for his achievements as an Honoree in the National Law Journal's Hall of Fame, in New York Magazine's "The Best Lawyers in America" and The New York Times Magazine "New York Super Lawyers, Metro Edition" for the years 2007-2010. The prestigious U.S. News & World Report ranks The Perecman Firm among the top 20 personal injury firms in New York City for 2011-2012 and 2012-2013.
The Firm has recovered millions of dollars for its clients. Among the more recent victories, Mr. Perecman won a $15 million verdict** for a construction accident (Index 112370/03) Supreme Court, New York County, a $5.35 million dollar verdict*** for an automobile accident (Index 2749/04) Supreme Court, Kings County, and a $40 million dollar structured settlement for medical malpractice (Index 2146/03)****Supreme Court, Kings County.
The Perecman Firm serves Manhattan, Bronx, Brooklyn, Queens, Staten Island, Long Island, Westchester, Upstate NY, Morris County, and Rockland County.
**later settled while on appeal for $7.940 million
*** later settled for $3.5 million
**** total potential payout
"Lawyer Advertising"+
"Prior results do not guarantee a similar outcome."