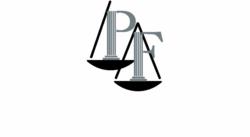 No one expects a co-worker to go to work and not come home.
New York, New York (PRWEB) December 12, 2012
A construction worker was killed when a crane snapped, causing an industrial cooling unit to fall on him at a Bronx construction site. According to NY1, it was the first fatal industrial accident in the company Agrekko's history. A company spokesman said that everyone was in shock. No one expects a co-worker to go to work and not come home, said New York construction accident lawyer David Perecman.
The victim was guiding the crane operator just before the accident occurred, said NY1.
"Unfortunately, fatalities on the job happen most often due to some failure to provide proper safety precautions on the site," said Perecman. "What is most upsetting is that there is no reason for so many construction workers to not come home safely."
According to the Bureau of Labor Statistics, 721 people died in 2011 while working in the private construction sector.
"Construction companies are responsible for ensuring that construction sites are safe," said Perecman. "All employees have a right to be safe at their jobs."
When that doesn't happen, an experienced construction accident lawyer can protect an injured worker's interests and fight for everything he or his family is entitled to. Any accident on a construction site requires determining the facts and who on the construction site is responsible.There are special laws in New York that provide for responsibility by owners of the site and their general contractors. The lawyer must then plan how to get the deserved compensation.
New York construction accident lawyers at The Perecman Firm have helped many individuals and their families, obtain compensation following construction accidents. Contact The Perecman Firm at 212-977-7033.
About David Perecman and The Perecman Firm, PLLC:
For the past 30 years, the New York personal injury, medical malpractice, construction accident, and auto accident lawyers at The Perecman Firm, PLLC have handled all types of cases including scaffold falls in New York. David Perecman, founder of the Firm, has been recognized for his achievements as an Honoree in the National Law Journal's Hall of Fame, in New York Magazine's "The Best Lawyers in America" and The New York Times Magazine "New York Super Lawyers, Metro Edition" for the years 2007-2010. The prestigious U.S. News & World Report ranks The Perecman Firm among the top 20 personal injury firms in New York City for 2011-2012 and 2012-2013.
The Firm has recovered millions of dollars for its clients. Among the more recent victories, Mr. Perecman won a $15 million verdict** for a construction accident (Index 112370/03) Supreme Court, New York County, a $5.35 million dollar verdict*** for an automobile accident (Index 2749/04) Supreme Court, Kings County, and a $40 million dollar structured settlement for medical malpractice (Index 2146/03)****Supreme Court, Kings County.
The Perecman Firm serves Manhattan, Bronx, Brooklyn, Queens, Staten Island, Long Island, Westchester, Upstate NY, Morris County, and Rockland County.
**later settled while on appeal for $7.940 million
*** later settled for $3.5 million
**** total potential payout
"Lawyer Advertising"+
"Prior results do not guarantee a similar outcome."