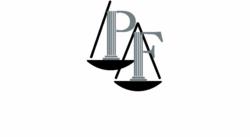 It's an idea that can brighten a street and give scaffolding a more welcoming look.
New York, New York (PRWEB) January 08, 2013
Two designers are trying to make construction sites friendlier to pedestrians with a do-it-yourself kit that allows people to turn scaffolding into "a temporary place to hang out," reported Wired magazine. It's an intriguing idea, said New York construction accident lawyer David Perecman.
The name of the sidewalk-improving initiative is Softwalks. The kit includes chairs, tables and hanging plant baskets. All are designed to easily attach and detach to the metal beams of scaffolding and sidewalk sheds, said Wired.
Currently, Softwalks is still in the concept phase, according to Wired.
The biggest risk the project faces is exposure to liability, said Softwalks. The company is working with professionals to minimize this risk.
One way the company will ensure the safety of its users is by avoiding active construction sites. As an alternative, the company will seek the sidewalk sheds that were erected for façade inspections. According to Softwalks, the scaffolding for these construction projects is more likely to be up for an extended period of time with no construction activity.
"It's an idea that can brighten a street and give scaffolding a more welcoming look. I am all for efforts to make our city a better place to work, live and play, as long as safety comes first," said Perecman.
New York construction accident lawyers at The Perecman Firm have helped many individuals obtain compensation following construction accidents. Contact The Perecman Firm at 212-977-7033.
About David Perecman and The Perecman Firm, PLLC:
For the past 30 years, the New York personal injury, medical malpractice, construction accident, and auto accident lawyers at The Perecman Firm, PLLC have handled all types of cases including crane and scaffold accidents in New York. David Perecman, founder of the Firm, has been recognized for his achievements as an Honoree in the National Law Journal's Hall of Fame, in New York Magazine's "The Best Lawyers in America" and The New York Times Magazine "New York Super Lawyers, Metro Edition" for the years 2007-2010. The prestigious U.S. News & World Report ranks The Perecman Firm among the top 20 personal injury firms in New York City for 2011-2012 and 2012-2013.
The Firm has recovered millions of dollars for its clients. Among the more recent victories, Mr. Perecman won a $15 million verdict** for a construction accident (Index 112370/03) Supreme Court, New York County, a $5.35 million dollar verdict*** for an automobile accident (Index 2749/04) Supreme Court, Kings County, and a $40 million dollar structured settlement for medical malpractice (Index 2146/03)****Supreme Court, Kings County.
The Perecman Firm serves Manhattan, Bronx, Brooklyn, Queens, Staten Island, Long Island, Westchester, Upstate NY, Morris County, and Rockland County.
**later settled while on appeal for $7.940 million
*** later settled for $3.5 million
**** total potential payout
"Lawyer Advertising"+
"Prior results do not guarantee a similar outcome."