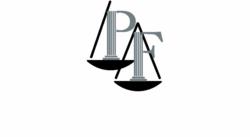 Sadly, most of these accidents are preventable.
New York, New York (PRWEB) April 09, 2013
Two children died after being buried under a collapsing wall of dirt at a construction site in North Carolina. The tragic accident was reported by CNN (4.8.13) and other national news sources. This accident involving a wall collapse is a tragic reminder of the dangers inherent at construction sites, said New York construction accident lawyer David Perecman.
"I was deeply saddened to learn of these tragic deaths. My sincere sympathy to the families and friends of the children lost in this tragedy," said Perecman, founder of The Perecman Firm.
The hole was reportedly 25-foot-deep and located at a home construction site in rural Stanley, North Carolina. The children were a 7-year-old boy and a 6-year-old girl. Officials believe the children were trying to retrieve something from the bottom of the sloped pit when the wall of dirt collapsed.
Rescue workers had to work cautiously to remove their bodies because of the potential danger of another cave-in, CNN reported. Before starting the rescue work, a structural engineer was called in to evaluate the rescue effort in order to prevent more deaths.
According to the Occupational Safety & Health Administration (OSHA), excavation and trenching are recognized as two of the most hazardous construction operations. The primary hazard is injury or death from cave-ins. Every month, two workers are killed in trench collapses.
"Sadly, most of these accidents are preventable," said Perecman.
"OSHA has very specific safety requirements for all excavation and trenching work. In New York, contractors and mangers of construction sites must pay attention to and follow New York Building Code and OSHA regulations to ensure worker safety," he said.
The tragic accident in North Carolina is under investigation, said CNN.
For more than 30 years, the construction accident attorneys at The Perecman Firm in New York have aggressively helped injured workers and-or their families obtain compensation following construction accidents in New York. Contact The Perecman Firm at 212-977-7033.
About David Perecman and The Perecman Firm, PLLC:
For the past 30 years, the New York construction accident, medical malpractice, auto accident, personal injury, and civil rights violation lawyers at The Perecman Firm, PLLC have handled all types of New York construction accident cases, including building and crane collapses. David Perecman, founder of the Firm, has been recognized for his achievements as an Honoree in the National Law Journal's Hall of Fame, in New York Magazine's "The Best Lawyers in America" and The New York Times Magazine "New York Super Lawyers, Metro Edition" for the years 2007-2010. The prestigious U.S. News & World Report ranks The Perecman Firm among the top 20 personal injury firms in New York City for 2011-2012 and 2012-2013.
The Firm has recovered millions of dollars for its clients. Among the more recent victories, Mr. Perecman won a $15 million verdict** for a construction accident (Index 112370/03) Supreme Court, New York County, a $5.35 million dollar verdict*** for an automobile accident (Index 2749/04) Supreme Court, Kings County, and a $40 million dollar structured settlement for medical malpractice (Index 2146/03)****Supreme Court, Kings County.
The Perecman Firm serves Manhattan, Bronx, Brooklyn, Queens, Staten Island, Long Island, Westchester, Upstate NY, Morris County, and Rockland County.
**later settled while on appeal for $7.940 million
*** later settled for $3.5 million
**** total potential payout
"Lawyer Advertising"+
"Prior results do not guarantee a similar outcome."