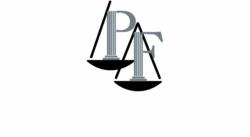 Even small pieces of debris can be potentially deadly after falling several stories.
New York, New York (PRWEB) April 16, 2013
A 24-year-old construction worker was crushed to death by a 1,700-pound pipe at a New York construction site near Saratoga Springs, reported WNYT. This accident happened to a nephew of the company's co-founder, another tragic reminder of the dangers inherent at construction sites, said New York construction accident lawyer David Perecman.
The worker, Gary Feeney, was pinned after a 40-foot pipe fell eight feet. The pipe was dislodged while it was being unloaded from a flatbed tractor-trailer, said WNYT. An excavator was lifting the pipe using steel cables and hooks. Feeney was holding a guide rope at the time of the construction accident at a National Grid construction site.
One of the leading causes of worker death on a construction site is getting "struck by object," according to the Occupational Safety and Health Administration (OSHA). This cause of death is one of the "Fatal Four" causes of death. The Fatal Four were responsible for approximately 57% construction worker deaths in 2011. Falls, electrocution and caught-in/between are the other three leading causes.
"Even small pieces of debris can be potentially deadly after falling several stories," said Perecman. "It is the contractor's responsibility to ensure that all necessary precautions are taken in order to ensure the safety of all job site workers."
Police, the National Grid Internal Audit Team, Public Service Commission and Occupational Safety and Health Administration (OSHA) are investigating the upstate New York accident, said WNYT.
Feeney worked for Feeney Brothers Excavation Corporation. One of the company's co-founders was his uncle, WNYT reported.
"Regardless of the outcome of the investigations, Mr. Feeney's family and friends will feel the effect of this tragedy forever. Sadly, their pain is too familiar to many construction workers and their loved ones," said Perecman.
For more than 30 years, the construction accident attorneys at The Perecman Firm in New York have aggressively helped injured workers and-or their families obtain compensation following construction accidents in New York. Contact The Perecman Firm at 212-977-7033.
About David Perecman and The Perecman Firm, PLLC:
For the past 30 years, the New York construction accident, medical malpractice, auto accident, personal injury, and civil rights violation lawyers at The Perecman Firm, PLLC have handled all types of New York construction accident cases, including building and crane collapses. David Perecman, founder of the Firm, has been recognized for his achievements as an Honoree in the National Law Journal's Hall of Fame, in New York Magazine's "The Best Lawyers in America" and The New York Times Magazine "New York Super Lawyers, Metro Edition" for the years 2007-2010. The prestigious U.S. News & World Report ranks The Perecman Firm among the top 20 personal injury firms in New York City for 2011-2012 and 2012-2013.
The Firm has recovered millions of dollars for its clients. Among the more recent victories, Mr. Perecman won a $15 million verdict** for a construction accident (Index 112370/03) Supreme Court, New York County, a $5.35 million dollar verdict*** for an automobile accident (Index 2749/04) Supreme Court, Kings County, and a $40 million dollar structured settlement for medical malpractice (Index 2146/03)****Supreme Court, Kings County.
The Perecman Firm serves Manhattan, Bronx, Brooklyn, Queens, Staten Island, Long Island, Westchester, Upstate NY, Morris County, and Rockland County.
**later settled while on appeal for $7.940 million
*** later settled for $3.5 million
**** total potential payout
"Lawyer Advertising"+
"Prior results do not guarantee a similar outcome."