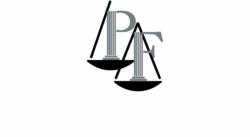 Juries have the power to make a significant difference when contractors and property owners don't do the right thing. It sends a very clear message.
New York, New York (PRWEB) May 03, 2013
New York construction accident lawyers at The Perecman Firm secured a significant construction accident verdict for union carpenter/ dockbuilder Stephen Kempisty. The $7,986,908.77 total jury verdict will remind contractors and property owners to look carefully at their safety standards and procedures, said New York construction accident lawyer Perecman.
Kempisty, a 46-year-old union carpenter/ dockbuilder, was injured on the job while working with a crane operator during load testing for piles that had been driven into the ground.
On the day of the accident, a crane operator, lifted one of the two ton steel blocks used for testing. No tag lines were controlling the block as it rose off the ground. As the steel block was lifted, it began to swing towards Kempisty. To avoid being hit by the swinging block, he jumped onto another steel block in a stack nearby. He was able to get most of his body up, but the swinging block struck him in the right heel, pinning it between the two heavy steel blocks.
Kempisty brought an action against the owner of the building and the General Contractor, among others, alleging violations of New York Labor Laws 200, 240, and 241. He argued that he was not provided with the appropriate safety devices, that the crane operator improperly lifted the block causing it to swing and that his injuries were caused by the force of gravity which was making the block swing.
Kempisty alleged that he would not be able to return to work in the construction industry, nor would he be able to obtain any other gainful employment. He claimed loss of earnings, pension and annuity pursuant to his union contract to the end of his anticipated future work life expectancy, and also claimed future medical care for the balance of his lifetime.
The Perecman Firm won summary judgment when the appellate court reversed the lower courts dismissal of his gravity related claim. He secured the jury verdict despite the defendants claim that the plaintiff had a pre-existing back condition that would have caused him to retire early and despite days of video tape which the claimed showed he had healed well. He turned the video tape against the defendants and showed that the few instances it showed of Plaintiff walking short distances over 5 days of video- taping and investigation proved that he indeed was unable to walk much at all.
"Employers need to do everything they can to prevent construction accidents and injuries," Perecman said. "It is possible to minimize the risks to workers."
"Juries have the power to make a significant difference when contractors and property owners don't do the right thing. It sends a very clear message," added Perecman, a construction accident lawyer with more than thirty years of experience representing workers who were seriously injured in construction accidents in New York.
The case was Stephen Kempisty v. 246 Spring Street, LLC and Bovis Lend Lease LMB, Inc., Bayrock/ Sapir Organization, LLC, LC f/k/a Bayrock/Zar Spring LLC and Urban Foundation Company, Inc., Index No. 107465/07, Supreme Court of the State of New York.
About David Perecman and The Perecman Firm, PLLC:
For the past 30 years, the New York construction accident, medical malpractice, auto accident, personal injury, and civil rights violation lawyers at The Perecman Firm, PLLC have handled all types of New York construction accident cases, including building and crane collapses. David Perecman, founder of the Firm, has been recognized for his achievements as an Honoree in the National Law Journal's Hall of Fame, in New York Magazine's "The Best Lawyers in America" and The New York Times Magazine "New York Super Lawyers, Metro Edition" for the years 2007-2010. The prestigious U.S. News & World Report ranks The Perecman Firm among the top 20 personal injury firms in New York City for 2011-2012 and 2012-2013.
The Firm has recovered millions of dollars for its clients. Among the more recent victories, Mr. Perecman won a $15 million verdict** for a construction accident (Index 112370/03) Supreme Court, New York County, a $5.35 million dollar verdict*** for an automobile accident (Index 2749/04) Supreme Court, Kings County, and a $40 million dollar structured settlement for medical malpractice (Index 2146/03)****Supreme Court, Kings County.
The Perecman Firm serves Manhattan, Bronx, Brooklyn, Queens, Staten Island, Long Island, Westchester, Upstate NY, Morris County, and Rockland County.
**later settled while on appeal for $7.940 million
*** later settled for $3.5 million
**** total potential payout
"Lawyer Advertising"+
"Prior results do not guarantee a similar outcome."