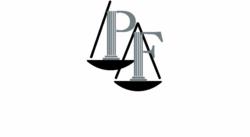 May this building remind us not only of the heroes and victims of 9/11,but also of the heroic construction workers who built it.
New York, New York (PRWEB) May 07, 2013
New York construction accident lawyer David Perecman wants to congratulate all the One World Trade Center construction workers. On May 2, a crane hoisted the flag-draped spire to the top of the building. Ironworkers will permanently attach it to the roof at a later date, reported ABC News (5.2.13).
"Construction on the new World Trade Center skyscraper began in 2006 and now this proud and symbolic building is almost complete," said Perecman. "It's an incredible achievement and an instant New York City landmark."
The 408-foot spire will cap the building at 1,776 feet, making it the tallest building in the Western Hemisphere, said ABC News.
"The healing of the nation continues with this rebuilding. It's been a long road and, finally, this construction is almost at an end. May this building remind us not only of the heroes and victims of 9/11,but also of the heroic construction workers who built it," said Perecman. "It takes a mentally and physically strong person to be a construction worker."
According to Bureau of Labor Statistics fatality records, construction is one of the ten most dangerous jobs in America. What makes it so dangerous is that the work is often done from heights.
"Congratulations to all the construction workers involved in this project who have dedicated themselves to its completion," said Perecman.
For more than 30 years, the construction accident attorneys at The Perecman Firm in New York have aggressively helped injured workers and-or their families obtain compensation following construction accidents in New York. Contact The Perecman Firm at 212-977-7033.
About David Perecman and The Perecman Firm, PLLC:
For the past 30 years, the New York construction accident, medical malpractice, auto accident, personal injury, and civil rights violation lawyers at The Perecman Firm, PLLC have handled all types of New York construction accident cases, including building and crane collapses. David Perecman, founder of the Firm, has been recognized for his achievements as an Honoree in the National Law Journal's Hall of Fame, in New York Magazine's "The Best Lawyers in America" and The New York Times Magazine "New York Super Lawyers, Metro Edition" for the years 2007-2010. The prestigious U.S. News & World Report ranks The Perecman Firm among the top 20 personal injury firms in New York City for 2011-2012 and 2012-2013.
The Firm has recovered millions of dollars for its clients. Among the more recent victories, Mr. Perecman won a $15 million verdict** for a construction accident (Index 112370/03) Supreme Court, New York County, a $5.35 million dollar verdict*** for an automobile accident (Index 2749/04) Supreme Court, Kings County, and a $40 million dollar structured settlement for medical malpractice (Index 2146/03)****Supreme Court, Kings County.
The Perecman Firm serves Manhattan, Bronx, Brooklyn, Queens, Staten Island, Long Island, Westchester, Upstate NY, Morris County, and Rockland County.
**later settled while on appeal for $7.940 million
*** later settled for $3.5 million
**** total potential payout
"Lawyer Advertising"+
"Prior results do not guarantee a similar outcome."