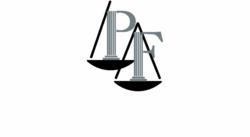 People were put at risk for injury and death for what appears to be profit.
New York, New York (PRWEB) May 09, 2013
On April 24, India suffered one of the world's worst industrial accidents ever. A garment-factory building collapsed in Bangladesh. The number of deaths caused by the collapse reached 622, according to the latest report from Fox News (5.5.13). This incident appears to be an extreme example of negligence, said New York construction accident lawyer David Perecman.
The eight-story Rana Plaza building crumbled. It had been designed as a shopping mall and not for any industrial purpose. Yet, five garment factories occupied the building, according to Fox News. Huge vibrating generators were turned on shortly before the collapse despite cracks that recently appeared in the building's foundation.
In addition to the problems caused by the vibrations from the machinery, the building had been built with substandard building materials, said government officials in the Fox News article. Three floors had also been illegally added to the building.
Apparently the building had developed the cracks a day before the collapse and the owner had called an engineer to inspect the building. The engineer said the building should be evacuated. Yet, hours before the collapse, the building owner told people that the building was safe and garment factory managers told their workers to go inside, said Fox News
"People were put at risk for injury and death for what appears to be profit," said Perecman. "Unfortunately, this can also be a problem in the United States. In the U.S., land owners, contractors, architects and others can be held liable for negligence which leads to a structure collapse. Preventable accidents can and should be prevented."
For more than 30 years, the construction accident attorneys at The Perecman Firm in New York have aggressively helped injured workers and-or their families obtain compensation following construction accidents in New York. Individuals who have been injured in a collapsed building, parking garage or other structure anywhere in New York, contact The Perecman Firm at 212-977-7033.
About David Perecman and The Perecman Firm, PLLC:
For the past 30 years, the New York construction accident, medical malpractice, auto accident, personal injury, and civil rights violation lawyers at The Perecman Firm, PLLC have handled all types of New York construction accident cases, including building and crane collapses. David Perecman, founder of the Firm, has been recognized for his achievements as an Honoree in the National Law Journal's Hall of Fame, in New York Magazine's "The Best Lawyers in America" and The New York Times Magazine "New York Super Lawyers, Metro Edition" for the years 2007-2010. The prestigious U.S. News & World Report ranks The Perecman Firm among the top 20 personal injury firms in New York City for 2011-2012 and 2012-2013.
The Firm has recovered millions of dollars for its clients. Among the more recent victories, Mr. Perecman won a $15 million verdict** for a construction accident (Index 112370/03) Supreme Court, New York County, a $5.35 million dollar verdict*** for an automobile accident (Index 2749/04) Supreme Court, Kings County, and a $40 million dollar structured settlement for medical malpractice (Index 2146/03)****Supreme Court, Kings County.
The Perecman Firm serves Manhattan, Bronx, Brooklyn, Queens, Staten Island, Long Island, Westchester, Upstate NY, Morris County, and Rockland County.
**later settled while on appeal for $7.940 million
*** later settled for $3.5 million
**** total potential payout
"Lawyer Advertising"+
"Prior results do not guarantee a similar outcome."