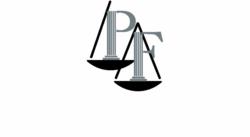 Employers must assume more responsibility for the safety of their workers.
New York, New York (PRWEB) May 23, 2013
A recent factory accident in Cambodia is a tragic reminder that employers need to establish a healthy and safe working environment for employees, said New York construction accident lawyer David Perecman. In Cambodia, a raised storage area collapsed at a footwear factory in the Cambodian village of Tream Tbal. At least two workers were killed and a dozen more injured in the workplace accident, reported The New York Times (5.17.13).
Steel beams holding up a concrete-floored storage area at mezzanine height had given way, reported The New York Times. A worker claimed that the mezzanine between two buildings had collapsed because it was overloaded with sneaker materials. Workers at the factory were making Asics at the time of the accident.
"Employers must assume more responsibility for the safety of their workers or face the consequences of their actions," said Perecman.
Recently, New York construction accident lawyers at The Perecman Firm secured a $7,986,908.77 total jury construction accident verdict for a union carpenter/ dockbuilder who seriously injured his right heel after it was pinned between the two heavy steel blocks.
Stephen Kempisty, 46, was injured on the job while working with a crane operator during load testing for piles that had been driven into the ground.
"The verdict will remind contractors and property owners to look carefully at their safety standards and procedures," said Perecman. "What would be better is if employers protected the health and safety of their workers because it is the right thing to do."
The case was Stephen Kempisty v. 246 Spring Street, LLC and Bovis Lend Lease LMB, Inc., Bayrock/ Sapir Organization, LLC, LC f/k/a Bayrock/Zar Spring LLC and Urban Foundation Company, Inc., Index No. 107465/07, Supreme Court of the State of New York.
The cited The New York Times article is "Deadly Collapse in Cambodia Renews Safety Concerns."
For more than 30 years, the construction accident attorneys at The Perecman Firm in New York have aggressively helped injured workers and-or their families obtain compensation following construction accidents in New York. Individuals who have been injured in a collapsed building, parking garage or other structure anywhere in New York, contact The Perecman Firm at 212-977-7033.
About David Perecman and The Perecman Firm, PLLC:
For the past 30 years, the New York construction accident, medical malpractice, auto accident, personal injury, and civil rights violation lawyers at The Perecman Firm, PLLC have handled all types of New York construction accident cases, including building and crane collapses. David Perecman, founder of the Firm, has been recognized for his achievements as an Honoree in the National Law Journal's Hall of Fame, in New York Magazine's "The Best Lawyers in America" and The New York Times Magazine "New York Super Lawyers, Metro Edition" for the years 2007-2010. The prestigious U.S. News & World Report ranks The Perecman Firm among the top 20 personal injury firms in New York City for 2011-2012 and 2012-2013.
The Firm has recovered millions of dollars for its clients. Among the more recent victories, Mr. Perecman won a $15 million verdict** for a construction accident (Index 112370/03) Supreme Court, New York County, a $5.35 million dollar verdict*** for an automobile accident (Index 2749/04) Supreme Court, Kings County, and a $40 million dollar structured settlement for medical malpractice (Index 2146/03)****Supreme Court, Kings County.
The Perecman Firm serves Manhattan, Bronx, Brooklyn, Queens, Staten Island, Long Island, Westchester, Upstate NY, Morris County, and Rockland County.
**later settled while on appeal for $7.940 million
*** later settled for $3.5 million
**** total potential payout
"Lawyer Advertising"+
"Prior results do not guarantee a similar outcome."