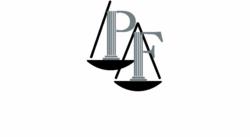 When a wall does collapse, there is definitely a cause.
New York, New York (PRWEB) June 11, 2013
A retaining wall collapsed following a day of heavy rain. When it fell, the brick wall crashed onto the six-story building behind it, leaving three Washington Heights families homeless and causing approximately 100 residents to evacuate, reported [ CBS News(6.8.13). Rain or no rain, walls should not just collapse, said New York construction accident lawyer David Perecman.
"When a wall does collapse, there is definitely a cause," said Perecman.
Causes of a wall or ceiling collapse may include imperfect design, negligent construction, failure to erect proper shoring, use of defective materials, and failure to properly maintain a structure.
"This wall collapse could have been far more disastrous. People can be buried under tons of dirt and bricks, and the result could be serious injury or death," Perecman said.
The collapse sent glass and other debris showering onto apartments as people slept, CBS News reported.
The retaining wall was built to keep a building patio level because of hills. The patio was built onto the retaining wall, and about half of the patio collapsed in the accident. The damage to the apartment building was contained to the lower portion, according to CBS News.
The heavy precipitation was from the remnants of Tropical Storm Andrea.
Individuals who have been injured in a wall collapse accident should call a construction accident lawyer. Importantly, the accident needs to be investigated thoroughly. This includes gathering and preserving evidence, in addition to interviewing witnesses.
For more than 30 years, the construction accident attorneys at The Perecman Firm in New York have aggressively helped injured workers and-or their families obtain compensation following construction accidents in New York. Contact The Perecman Firm at 212-977-7033.
The CBS News article cited is "Wall Collapse Forces Mass Evacuation in Washington Heights."
About David Perecman and The Perecman Firm, PLLC:
For the past 30 years, the New York construction accident, medical malpractice, auto accident, personal injury, and civil rights violation lawyers at The Perecman Firm, PLLC have handled all types of New York construction accident cases, including building and wall collapse accidents. David Perecman, founder of the Firm, has been recognized for his achievements as an Honoree in the National Law Journal's Hall of Fame, in New York Magazine's "The Best Lawyers in America" and The New York Times Magazine "New York Super Lawyers, Metro Edition" for the years 2007-2010. The prestigious U.S. News & World Report ranks The Perecman Firm among the top 20 personal injury firms in New York City for 2011-2012 and 2012-2013.
The Firm has recovered millions of dollars for its clients. Among the more recent victories, Mr. Perecman won a $15 million verdict** for a construction accident (Index 112370/03) Supreme Court, New York County, a $5.35 million dollar verdict*** for an automobile accident (Index 2749/04) Supreme Court, Kings County, and a $40 million dollar structured settlement for medical malpractice (Index 2146/03)****Supreme Court, Kings County.
The Perecman Firm serves Manhattan, Bronx, Brooklyn, Queens, Staten Island, Long Island, Westchester, Upstate NY, Morris County, and Rockland County.
**later settled while on appeal for $7.940 million
*** later settled for $3.5 million
**** total potential payout
"Lawyer Advertising"+
"Prior results do not guarantee a similar outcome."