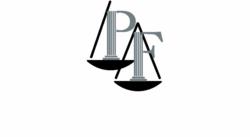 People's lives are more important than the repainting of a bridge.
New York, NY (PRWEB) June 12, 2013
New York construction accident lawyer David Perecman said that a repainting project on the Newburgh-Beacon Bridge should stop until safety concerns are addressed. A second accident on the bridge occurred less than a month after two workers were left dangling nearly 100 feet above the Hudson River after the scaffold they were on gave way, reported The Wall Street Journal (6.7.13).
"People's lives are more important than the repainting of a bridge. Safety always needs to be the priority," said Perecman, a construction accident lawyer in New York for over 30 years. "Construction should stop until safety is ensured."
In the recent accident, Renato Amaral, 46, was injured while working in the containment area, a plastic-enclosed device underneath the bridge deck used to prevent paint chips from dropping into the river, The Wall Street Journal said.
Information on his condition was not reported.
Work on the bridge was halted after the second accident, reported The Wall Street Journal. It will resume after a safety evaluation by the contractor.
The Newburgh-Beacon Bridge is located 60 miles north of New York City and connects Orange and Dutchess counties.
"Construction is already is one of the most dangerous jobs in America. Employers must do everything in their power to make it less so," said Perecman.
For more than 30 years, the construction accident attorneys at The Perecman Firm in New York have aggressively helped injured workers and-or their families obtain compensation following construction accidents in New York. Contact The Perecman Firm at 212-977-7033.
The Wall Street Journal article cited is "Work halts on upstate NY bridge after 2nd accident."
About David Perecman and The Perecman Firm, PLLC:
For the past 30 years, the New York construction accident, medical malpractice, auto accident, personal injury, and civil rights violation lawyers at The Perecman Firm, PLLC have handled all types of New York construction accident cases, including ladder and scaffold accidents. David Perecman, founder of the Firm, has been recognized for his achievements as an Honoree in the National Law Journal's Hall of Fame, in New York Magazine's "The Best Lawyers in America" and The New York Times Magazine "New York Super Lawyers, Metro Edition" for the years 2007-2010. The prestigious U.S. News & World Report ranks The Perecman Firm among the top 20 personal injury firms in New York City for 2011-2012 and 2012-2013.
The Firm has recovered millions of dollars for its clients. Among the more recent victories, Mr. Perecman won a $15 million verdict** for a construction accident (Index 112370/03) Supreme Court, New York County, a $5.35 million dollar verdict*** for an automobile accident (Index 2749/04) Supreme Court, Kings County, and a $40 million dollar structured settlement for medical malpractice (Index 2146/03)****Supreme Court, Kings County.
The Perecman Firm serves Manhattan, Bronx, Brooklyn, Queens, Staten Island, Long Island, Westchester, Upstate NY, Morris County, and Rockland County.
**later settled while on appeal for $7.940 million
*** later settled for $3.5 million
**** total potential payout
"Lawyer Advertising"+
"Prior results do not guarantee a similar outcome."