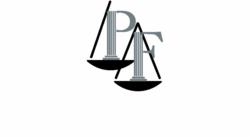 In a physically demanding job like construction even the slightest injury can be life altering.
New York, New York (PRWEB) June 25, 2013
A construction worker was hit in the leg by falling debris during demolition of a departures runway at Kennedy International Airport, reported The Washington Post (6.23.13). The accident at the vacant Terminal 3 left the worker slightly injured. New York construction accident lawyer David Perecman understands that every accident, no matter how big or small, can be learned from.
"Companies that learn from accidents can take precautions that will protect their workers in the future," said Perecman.
"Falling debris has the potential to be a dangerous, safety hazard," he added.
The debris believed to have caused the injury "fell where they didn't think it was going to fall," said The Washington Post.
According to The Washington Post, the worker walked with a slight limp after the accident but otherwise appeared to be fine.
After any construction accident injury, the injured worker should see a doctor as soon as possible if emergency care was not required, recommend construction accident attorneys at The Perecman Firm. Establishing the injury is critical if the injury worsens and the employee needs to recover workers' comp benefits or pursue a lawsuit against a third party, as necessary.
"In a physically demanding job like construction even the slightest injury can be life altering," said Perecman. "Hopefully, a temporary limp is the extent of this worker's injuries."
For more than 30 years, the construction accident attorneys at The Perecman Firm in New York have aggressively helped injured workers and-or their families obtain compensation following construction accidents in New York. Contact The Perecman Firm at 212-977-7033.
The Washington Post article cited is "Worker hurts leg during demolition of departures roadway at NYC's Kennedy Airport terminal."
About David Perecman and The Perecman Firm, PLLC:
For the past 30 years, the New York construction accident, medical malpractice, auto accident, personal injury, and civil rights violation lawyers at The Perecman Firm, PLLC have handled all types of New York construction accident cases, including building and crane collapses. David Perecman, founder of the Firm, has been recognized for his achievements as an Honoree in the National Law Journal's Hall of Fame, in New York Magazine's "The Best Lawyers in America" and The New York Times Magazine "New York Super Lawyers, Metro Edition" for the years 2007-2010. The prestigious U.S. News & World Report ranks The Perecman Firm among the top 20 personal injury firms in New York City for 2011-2012 and 2012-2013.
The Firm has recovered millions of dollars for its clients. Among the more recent victories, Mr. Perecman won a $15 million verdict** for a construction accident (Index 112370/03) Supreme Court, New York County, a $5.35 million dollar verdict*** for an automobile accident (Index 2749/04) Supreme Court, Kings County, and a $40 million dollar structured settlement for medical malpractice (Index 2146/03)****Supreme Court, Kings County.
The Perecman Firm serves Manhattan, Bronx, Brooklyn, Queens, Staten Island, Long Island, Westchester, Upstate NY, Morris County, and Rockland County.
**later settled while on appeal for $7.940 million
*** later settled for $3.5 million
**** total potential payout
"Lawyer Advertising"+
"Prior results do not guarantee a similar outcome."