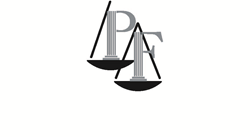 The difference between no injuries and serious injuries may have been hours or even minutes of time.
New York, New York (PRWEB) July 30, 2014
An underground parking structure in Century City, Los Angeles partially collapsed due to a construction accident, according to ABC News(7.25.14). The weight of construction material was reported to be the cause of the collapse.
"In many cases of structural collapses, the weight of the materials and-or equipment exceeds the load capacity of the structure. It is a nightmare scenario for any builder or construction subcontractor," said [Attorney at Law David Perecman of The Perecman Firm.
Construction crews were working on a landscaping project at the time of the accident.
The tons of dirt and lava rock being used for the project were kept on the top of the parking structure. The heavy weight of the stored material "was too much for the structural integrity of the parking garage," said ABC News. This contributed to the collapse.
Five cars were crushed and two apartment buildings needed to be evacuated. No injuries or deaths were reported, ABC News said.
"This was most likely a frightening experience for everyone in the vicinity of the accident," said Perecman. "Thankfully no one was hurt. The difference between no injuries and serious injuries may have been hours or even minutes of time. Close calls like this should be wake-up call for workers and employers everywhere."
New York construction workers injured when a building, roof or wall collapses unexpectedly may be entitled to seek money beyond New York workers' compensation. In many cases of workplace injury, a third-party liability claim for additional compensation is possible and can be pursued.
For more than 30 years, the construction accident lawyers at The Perecman Firm in New York have aggressively helped individuals and-or their families obtain compensation following serious accidents in New York. Contact The Perecman Firm at 212-977-7033.
The ABC News story cited is " Underground Parking Structure Partially Collapses in Century City."
About David Perecman and The Perecman Firm, PLLC:
For the past 30 years, the New York construction accident, medical malpractice, auto accident, personal injury, and civil rights violation lawyers at The Perecman Firm, PLLC have handled all types of New York construction accident cases. David Perecman, founder of the Firm, has been recognized for his achievements as an Honoree in the National Law Journal's Hall of Fame, in New York Magazine's "The Best Lawyers in America" and The New York Times Magazine "New York Super Lawyers, Metro Edition" for the years 2007-2010. The prestigious U.S. News & World Report ranks The Perecman Firm among the top 20 personal injury firms in New York City for 2011-2012 and 2012-2013.
The Firm has recovered millions of dollars for its clients. Among the more recent victories, Mr. Perecman won a $15 million verdict** for a construction accident (Index 112370/03) Supreme Court, New York County, a $5.35 million dollar verdict*** for an automobile accident (Index 2749/04) Supreme Court, Kings County, and a $40 million dollar structured settlement for medical malpractice (Index 2146/03)****Supreme Court, Kings County.
The Perecman Firm serves Manhattan, Bronx, Brooklyn, Queens, Staten Island, Long Island, Westchester, Upstate NY, Morris County, and Rockland County.
**later settled while on appeal for $7.940 million
*** later settled for $3.5 million
**** total potential payout
"Lawyer Advertising"+
"Prior results do not guarantee a similar outcome."