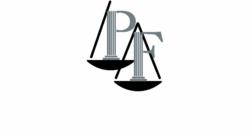 These accidents prove just how dangerous construction work can be.
New York, New York (PRWEB) July 19, 2012
New York construction accident lawyers at The Perecman Firm are concerned after a steel beam hit an ironworker at the 4 World Trade Center construction site. This was the third accident at the same worksite in less than a month.
The construction accident was not expected to be fatal, reported the New York Post (7/13/2012).
In late June a worker at the 4 WTC site was impaled by a steel reinforcing bar just one day after a crane knocked a 53-foot, 24-ton steel beam into windows on the 46th floor of the building, according to The New York Times (6/27/2012).
"These accidents prove just how dangerous construction work can be," said construction accident lawyer Perecman, chairman of the Labor Law committee for the New York State Trial Lawyers Association and lecturer on construction accident law. "While many jobs come with dangers and risks, the construction industry consistently ranks among the most hazardous occupations in the United States."
David Perecman and construction accident lawyers at The Perecman Firm understand just how important it is for every construction worker and employer to take the necessary precautions to prevent construction workplace injuries and fatalities from occurring.
If you have been injured or lost a loved one in a crane accident or other serious New York construction accident, contact The Perecman Firm at 212-977-7033.
About David Perecman and The Perecman Firm, PLLC:
For the past 30 years, the New York personal injury, medical malpractice, construction accident, auto accident, and civil rights violation lawyers at The Perecman Firm, PLLC have handled all types of New York construction accident cases including scaffold accidents. David Perecman, founder of the Firm, has been recognized for his achievements as an Honoree in the National Law Journal's Hall of Fame, in New York Magazine's "The Best Lawyers in America" and The New York Times Magazine "New York Super Lawyers, Metro Edition" for the years 2007-2010. The prestigious U.S. News & World Report ranks The Perecman Firm among the top 20 personal injury firms in New York City for 2011-2012.
The Firm has recovered millions of dollars for its clients. Among the more recent victories, Mr. Perecman won a $15 million verdict** for a construction accident (Index 112370/03), a $5.35 million dollar verdict*** for an automobile accident (Index 2749/04), and a $40 million dollar structured settlement for medical malpractice (Index 2146/03)****.
The Perecman Firm serves Manhattan, Bronx, Brooklyn, Queens, Staten Island, Long Island, Westchester, Upstate NY, Morris County, and Rockland County.
**later settled while on appeal for $7.940 million
*** later settled for $3.5 million
**** total potential payout
"Lawyer Advertising"+
"Prior results do not guarantee a similar outcome."